Health
A cycling duo pedaling in a five-day challenge to raise money for brain tumor research in memory of "generous" Havant relatives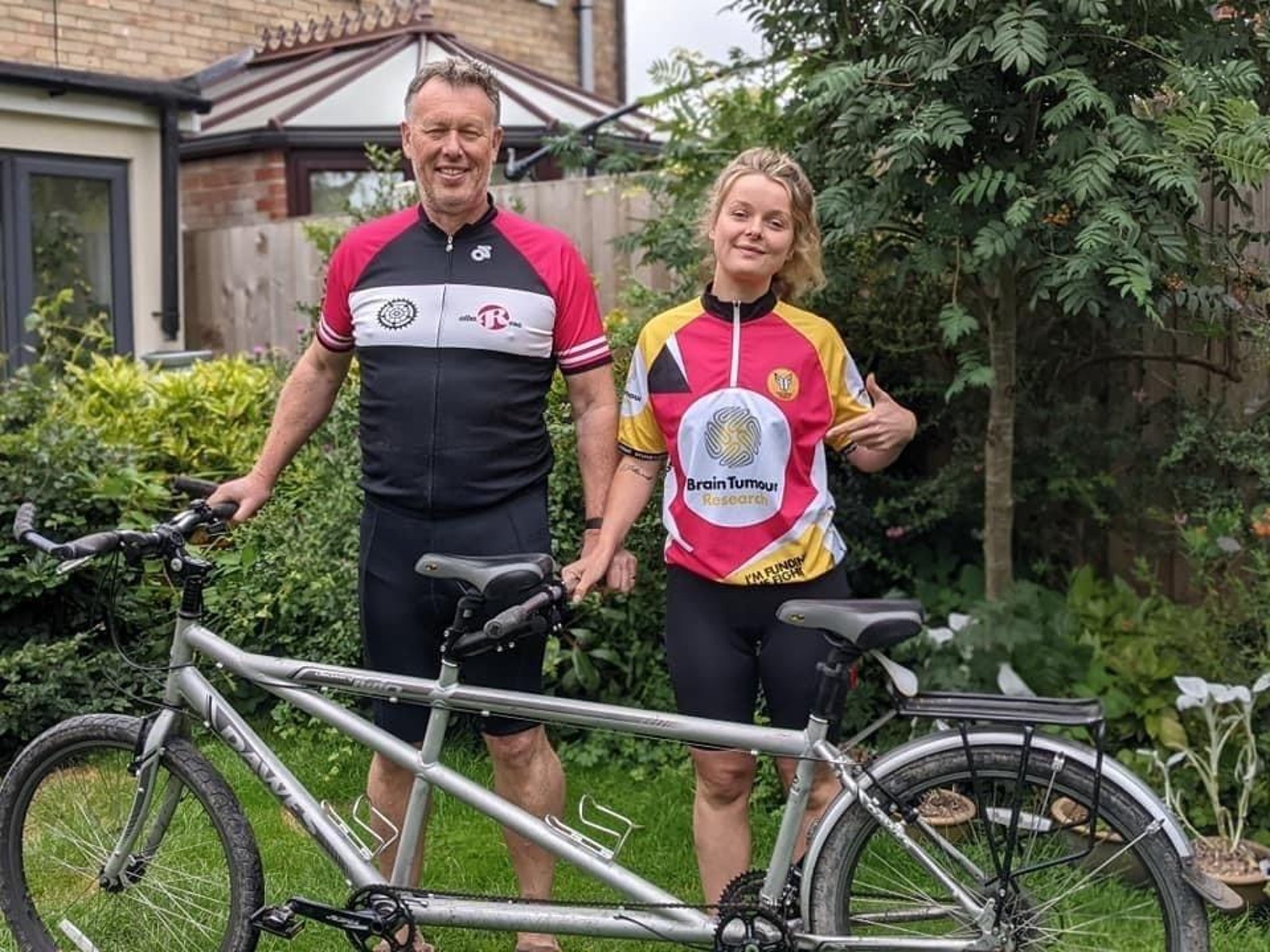 Professor Philip Howard OBE, 56, and his daughter, Abbey Howard, 28, are taking a five-day tandem cycle to raise money to find a cure for a brain tumor.
They lost Philip's cousin Graham Greene to the disease in September.
Philip, a consultant's antibacterial pharmacist and father of three, signed up for Cycle 274 Miles to support a charity's brain tumor research.
Philip and Abby are ahead of the 274-mile cycle in the August Challenge
Charity Hft caregiver Abby joins him on a Dawes Discovery Twin bike.
Philip, who works at Leeds Teaching Hospital, said: "Last September, we lost our cousin and mother's favorite nephew and second son to an aggressive brain tumor.
'Graham was diagnosed with grade 4 glioma of the frontal lobe in September 2019 and was given a prognosis of only 6-12 months. He died in less than a year at the age of 67.
"He was the most entertaining and generous person you've ever met.
"So many friends I know have lost someone with a brain tumor or know that someone is fighting the disease.
"Unlike other cancers, there is no screening or genetic testing, so research is important to improve early detection and improve survival."
The pair departs from Philip's house in Leeds on August 16 and bikes to Abbey's house in Bristol.
Abbey, who is seeking a degree in occupational therapy, said: 'Sensory support and rehabilitation are closely linked to the recovery of brain tumors and are my passion.
"Often, people who survive brain tumors have learning disabilities and may face the challenge of regaining motor function by relying on professional intervention and rehabilitation." Dad plans a cycling challenge. When I told me I was, I felt compelled to participate to support such a valuable purpose that was very close to my philanthropy and interests. "
Matthew Price, Charity's Community Development Manager, said: .. "
Message from editor Mark Valdron
A cycling duo pedaling in a five-day challenge to raise money for brain tumor research in memory of "generous" Havant relatives
Source link A cycling duo pedaling in a five-day challenge to raise money for brain tumor research in memory of "generous" Havant relatives