Health
A farmer who took a herd to a sanctuary instead of a slaughterhouse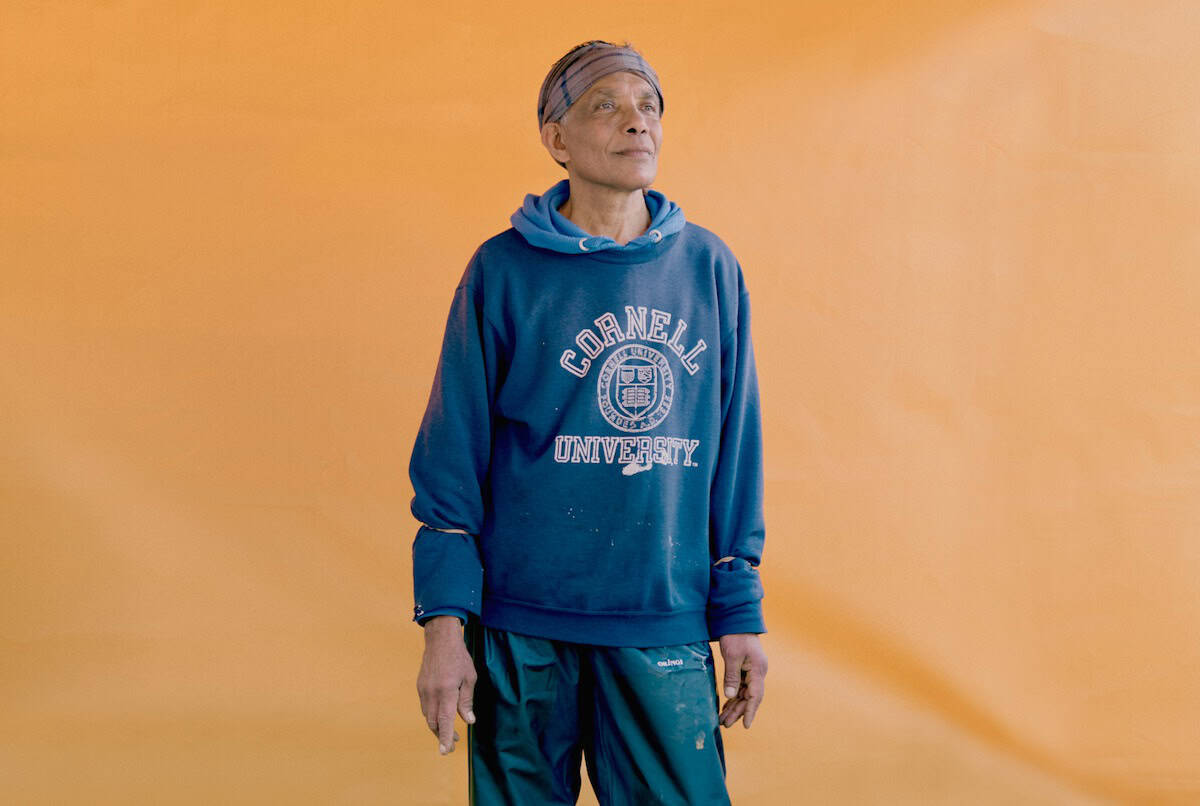 One day, Sivalingam Vasanthakumar decided to drive his lamb to an animal sanctuary instead of a slaughterhouse.Now the farmer says his future is plant-based
For most farmers, taking animals to a slaughterhouse is part of their working life. But Sivalingam Vasanthakumar, known as Kumar, never felt that way. Driving his animal to a slaughterhouse has always been unpleasant.
"I've been farming for 30 to 40 years and slaughtered so many animals, but every time I wonder if that's right," he says. "When I returned the trailer to the slaughterhouse, the animals didn't want to go. They could sniff it."
Kumar grew up on a small dairy farm in Sri Lanka, where he did not kill cows. "It was for cultural and partial religious reasons. Dad was a vegetarian anyway, and I grew up not to be an animal eater," he says.
Eventually, guilt grew, and in 2020, instead of taking 20 lambs to a slaughterhouse, Kumar decided to take them to a Worcestershire animal sanctuary. "It was a good decision," he recalls. "I couldn't handle it anymore. I wanted to keep them alive."
Sanctuary staff send him a photo of his flock. "They all live happily," he says with confidence.
Kumar, who lives in Devon and holds a master's degree in sustainable agriculture, says this practice goes against his growing belief in the environment. Eating meat v The topic of vegetarianism or veganism is complex (for example, regeneration, there are interesting opportunities for local livestock, and vegetable cultivation is not always depending on how and where it is grown. Animals for domestic consumption are "not ethically or morally justified in the western world" (not low carbon).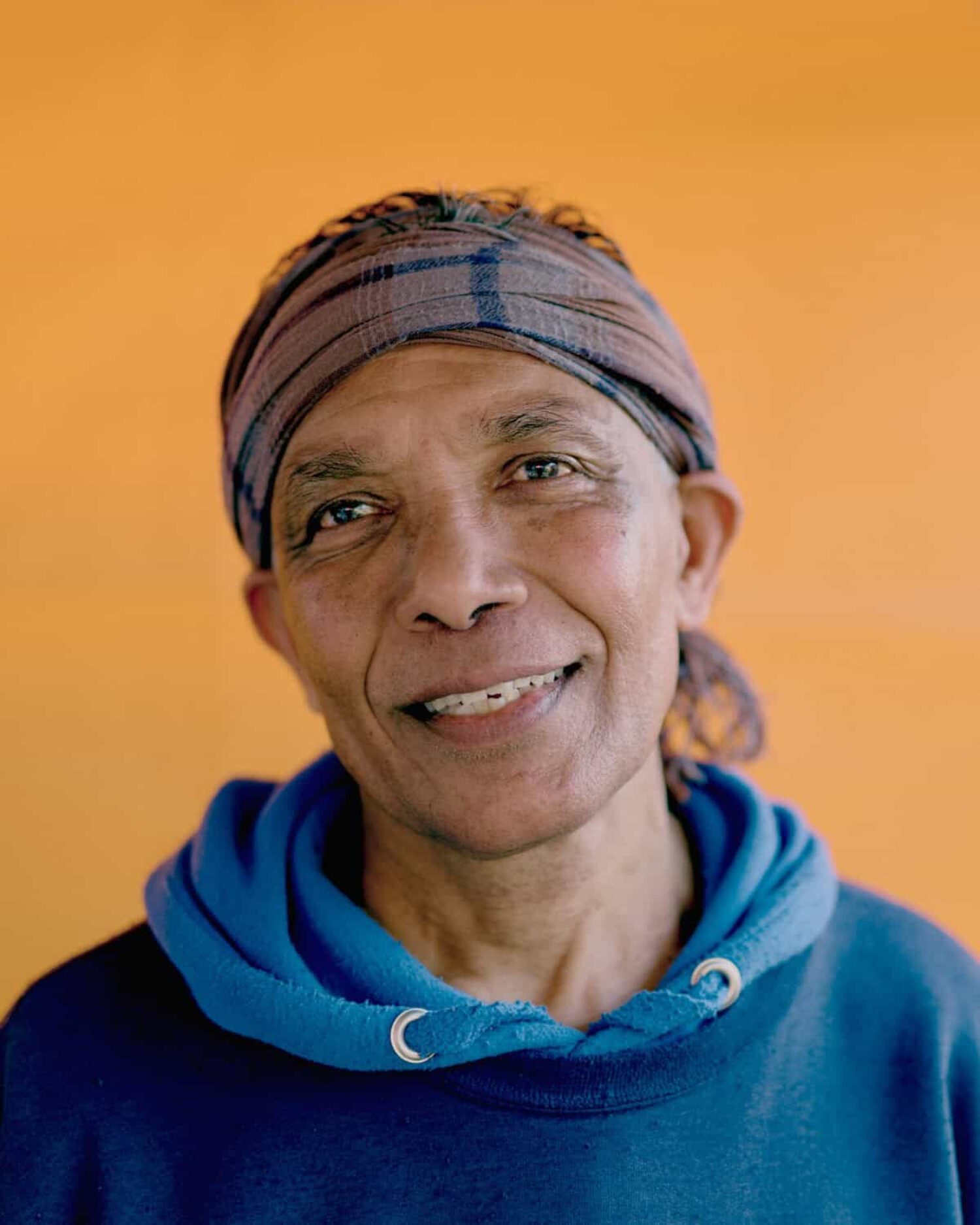 "I couldn't handle it anymore. I wanted them to live," says Kumar in his flock.Image: James Banister
"The way we're consuming meat right now isn't right," he says. "We grow grains and use them as animal feed and import soybeans from Brazil. We can survive on a vegetarian diet. Livestock farmers may ask what they can do instead. Look at Riverford [the veg box supplier] As an example. We grow vegetables completely on a commercial scale and make a profit. "
Kumar is currently focusing on selling South Indian food twice a week at Kumar's Dosaba stalls in Totnes, Devon, but he plans to return to agriculture. He is in the process of purchasing a small piece of land in Somerset through an ecological land co-operative working to provide affordable land for sustainable businesses in England and Wales.
"The plan is to buy a wreath, live on land and grow the vegetables I use in my Dosa," he explains. "I want to grow tropical vegetables like eggplant [aubergine], Put the okra and ginger in the tub. "
Livestock farmers may ask what they can do instead, but look at Riverford – it grows vegetables and makes good profits.
Kumar plans to follow many principles of permaculture and organic gardening without pursuing organic certification. "The rest of the land has fruit trees such as apples and pears (a variety from the Somerset region), and crops such as potatoes, onions and barley."
He also wants to invest in food trucks. "I want to provide subsidized health foods to people living in low-income areas," he is enthusiastic.
Kumar is positive about what he sees as a change in social food consumption habits. "More people are buying locally sourced products, becoming vegan and vegetarian, and establishing co-operatives," he says.
Can we only discuss at hotspots of ecological thinking like Totnes? Probably not so long. This year's Vegasuary – the annual challenge for those who eat only plant-based products in January – attracted 629,000 registrants from almost every country.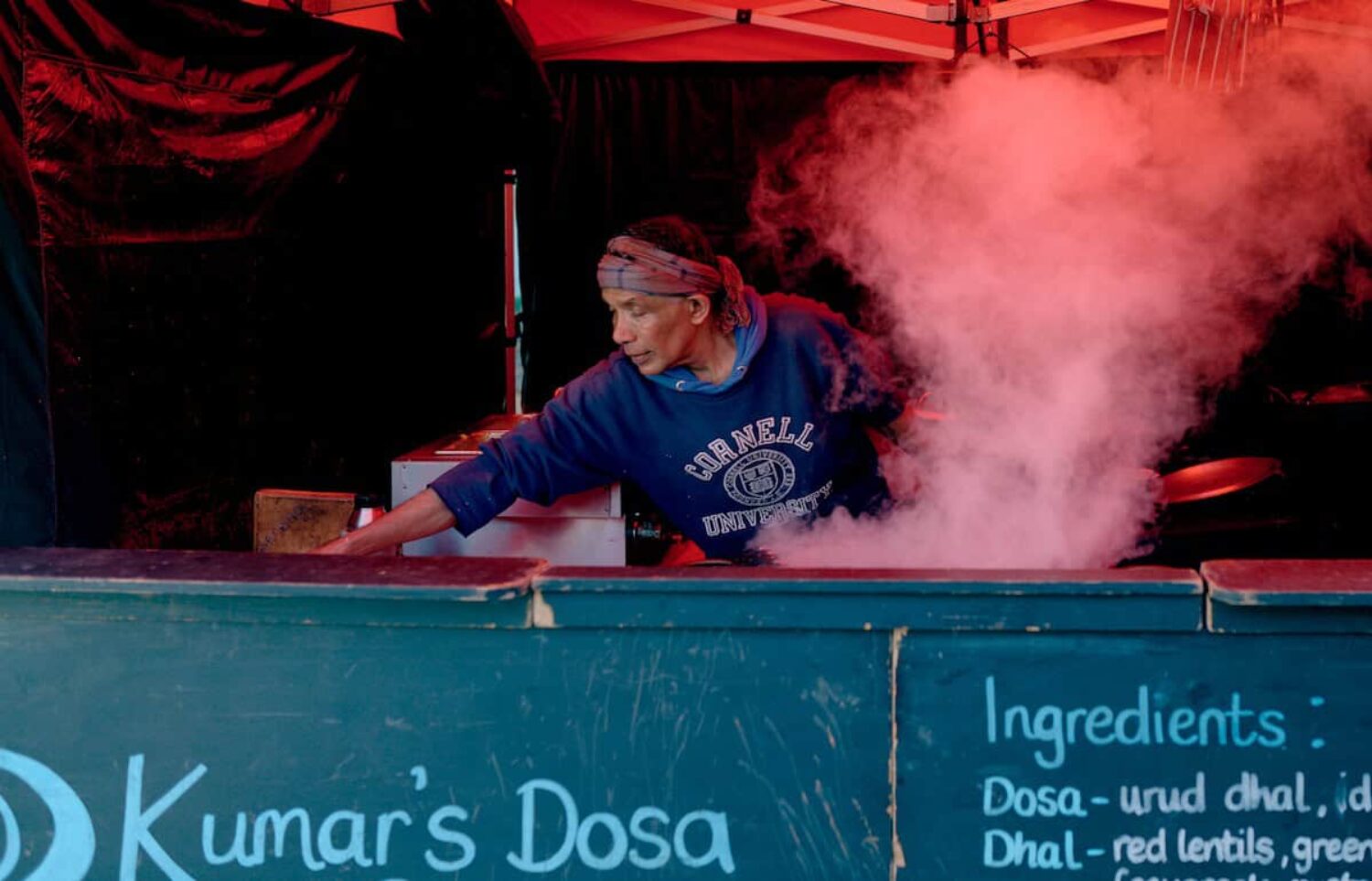 Instead of lambs, Kumar has recently tended to dosa.Image: James Banister
It is impossible to make consistent saint decisions regarding food, not to mention if households are tinkering with poverty lines when the topic is very complex and modern life is very busy, but more information. Will only be good, says Kumar.
"People need to understand how food is produced, where it comes from, how animals are bred and slaughtered, and they can decide whether to make it plant-based or not. "Masu," he says. But he admits that change doesn't happen overnight. "It took a long time to decide to stop selling animals."
He believes that farmers need more government support to switch from cattle breeding to crop cultivation. But looking to the future, he feels "almost hopeful" about the increase in plant-based diets and the growing awareness that young people, in particular, "have about climate change, agriculture and livestock." increase.
Main image: James Bannister
This article is our secondJob swap'Series. For the past few weeks, Positive News has been profiling individuals who have exchanged high carbon carriers for environmentally friendly work.
Help continue to break down the bad news prejudices
Positive news is helping more people get a balanced view of the world than ever before. It supports their well-being and empowers them to make a difference for a better future. And as our audience and influence grow, we show that good news is important to the rest of the media.
But the UK's cost of living crisis has hit us hard, and fewer people can promise to subscribe to magazines. This has traditionally been our main source of funding. In addition, paper and printing costs continue to rise.
We don't want to put a paywall on our website because we believe everyone should have the opportunity to profit from the good news. However, we cannot continue to fund our online reporting without your help.
Evaluate our activities and, if you can afford it, consider making small donations on a regular basis as a Supporter of Positive News. To survive this difficult time, we need 1,000 readers who donate just £ 3 a month.

Also, as a non-profit organization, we act solely to serve you and keep in mind that all funding goes to our journalism.
A farmer who took a herd to a sanctuary instead of a slaughterhouse
Source link A farmer who took a herd to a sanctuary instead of a slaughterhouse