London
A second man arrested after a BBC journalist was chased by protesters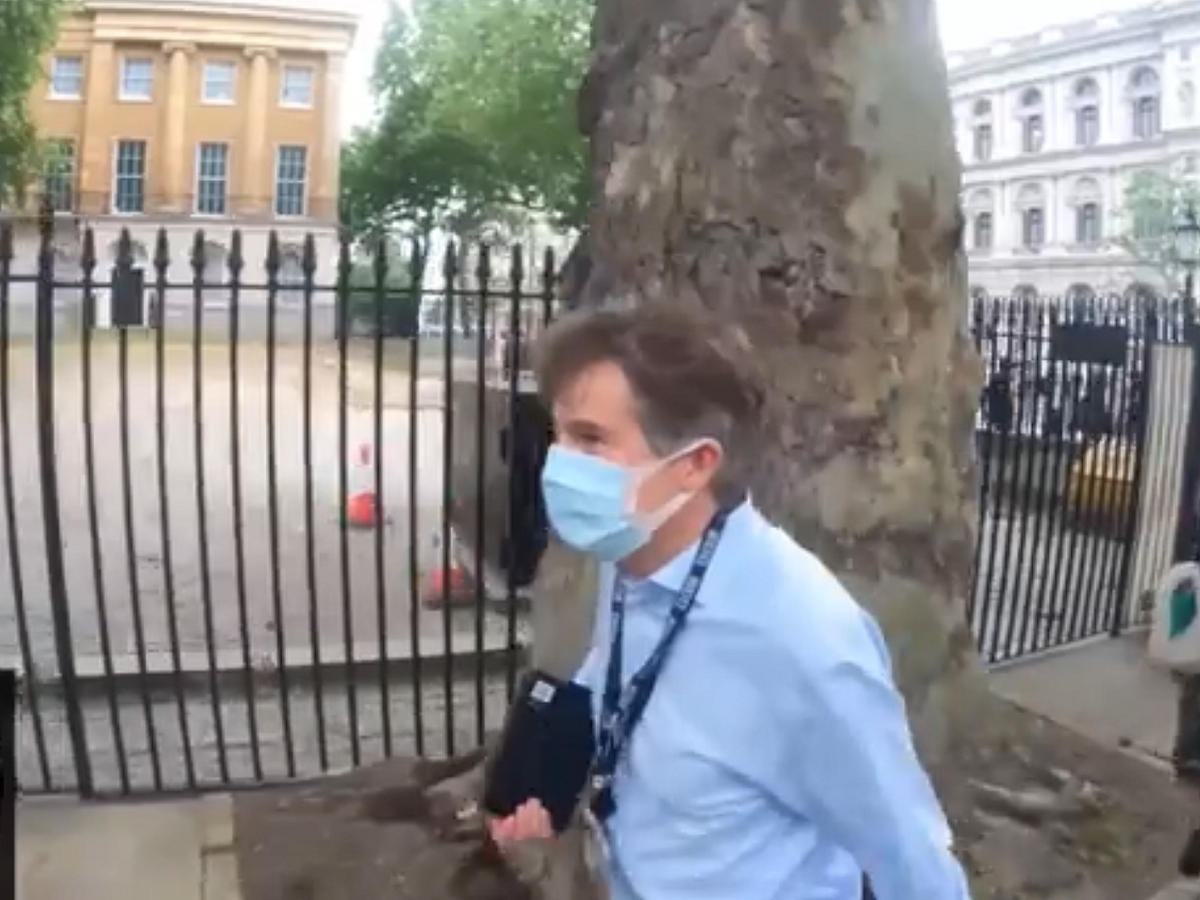 Arrested after the incident seen by the second man BBC Journalist chased by central blockade opponents London..
According to the 62-year-old, he was detained on suspicion of a crime contrary to Section 4A of the Public Order Act. Metropolitan Police Department..
This is the second arrest following footage shared on social media, with demonstrators confronting Newsnight political editor Nicholas Watt near the capital's Richmond Terrace and Whitehall. Was shown.
Wearing a BBC strap, Watt was forced to run through a mob over a line of police officers last Monday to escape a group of protesters.
Crowds gathered in Westminster to protest the government's four-week extension of coronavirus regulation in Britain.
The Metropolitan Museum of Art said a 62-year-old boy had been arrested earlier that day and detained at a police station in southern London late Monday night.
Power said earlier Another man, Martin Hockridge, was indicted In connection with the same case.
Hockridge, 57, from Harpenden, Hertfordshire, has been accused of using threatening, abusive, and insulting words and actions against others for the purpose of harassing, alerting, and distressing.
He will also be charged under Section 4A of the Public Order Act and will appear in the Westminster Magistrates' Court on June 29.
Mr Watt's treatment by protesters was blamed by the minister after the footage of the case was widely shared on social media. Boris Johnson calls it "shameful"..
The BBC also opposed camera-captured behavior that broadcasters called "totally unacceptable."
The Metropolitan Museum of Art states that an investigation into the situation is underway, and anyone with information should call 101 or tweet to MetCC.
Information can also be provided anonymously to Crimestoppers by calling 0800 555 111.
Additional report by Press Association
A second man arrested after a BBC journalist was chased by protesters
Source link A second man arrested after a BBC journalist was chased by protesters