UK & World
Brian Cox says "we are in a deep S ** t" with a frank climate rebuke during the BBC's question time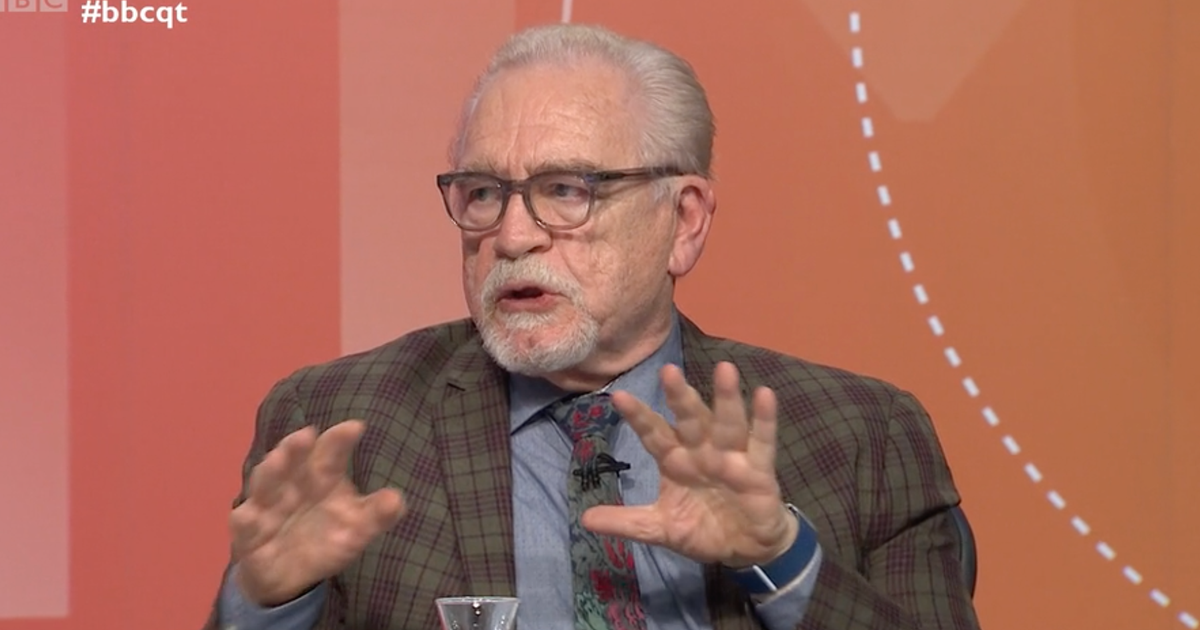 BBC Question Time

Actor Brian Cox expresses concern about climate crisis
Actor Brian Cox In that regard, he insisted that "we are in deep shit." Climate crisis In a frank moment BBC question time.
Known for his recent role as Logan Roy in Succession, the Scottish star Independent scotland On Thursday we will be able to prioritize the environment over the current UK government.
Mr Cox challenged the issue, saying that climate change correction was "not a political issue for political parties."
He continued: "We are in deep shit. We really are. And we really have to face it.
"In Scottish language, frankly, I'm fine and really cunning."
Cox continued. "The earth is destroyed and we need to rethink it.
"We have to make certain sacrifices to get better."
Instead of thinking about how affordable a particular green measure is, he said, "We must think about the planet first and foremost," and "our responsibility for the planet."
Discussing how independent Scotland would be more effective in the fight against the climate crisis, the actor insisted, "We are a small country. We can give an example."
He argued that while countries such as Saudi Arabia and Australia are unlikely to change their dependence on fossil fuels, Scotland could phase out oil and become a more environmentally friendly country.
He states: "I can afford to make these changes."
Cox's remarks are made just over a week before Downing Street hosts the United Nations Climate Summit. COP26, In Glasgow.
Critics say it is a groundbreaking debate among world leaders in dealing with the worsening climate crisis. Britain itself is still causing serious environmental damageDespite showing its position as a leading force when it comes to environmentally friendly policies.
Cambo oil field In the North Sea, when the government approves oil companies to start drilling, it will soon be released amid growing concerns. No10 does not take climate change efforts seriously.
NS United Nations disastrous IPCC report released in August He also issued a harsh warning to people around the world that windows to stop climate change are closing rapidly before it becomes irreversible.
UN Secretary-General Antonio Guterres called the investigation "a red code for humankind." This means that there is even more pressure on major changes from COP26.


Brian Cox says "we are in a deep S ** t" with a frank climate rebuke during the BBC's question time
Source link Brian Cox says "we are in a deep S ** t" with a frank climate rebuke during the BBC's question time