Business
Coombs at Rathbones: Multi-asset fund 'gets it right' but can't stand up to hardships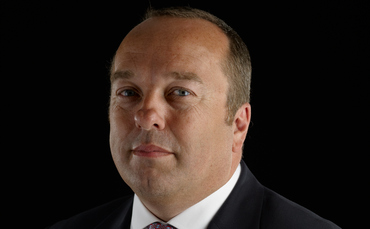 While multi-asset funds continue to struggle to tackle a difficult investment environment, declines in both credit and sovereign bond markets have provided a recessionary hedge.
David Coombs, head of multi-asset at Rathbone Investment Management and manager of the Rathbone Multi-Asset Strategic Growth portfolio, argued that traditional sovereign bonds are an excellent recession hedge for investors.
"As yields rose in the second quarter, we added to our bond portfolio, sold some index-linked assets as Treasuries rose to 3.5%, and then bought traditional 10-year Treasuries.
"We've been in recession camp for nine months now, and we're in the best possible position, but we still have negative year-to-date numbers at the portfolio level. There's a huge amount of pain out there. Because bonds are going down, stocks are going down, gold is going down, we are not doing anything and cash is a big negative return in real terms right now."
Read more: Multi-Asset Philosophy Sees Home Bias as a Weakness
Coombs said he "calls it right" multi-asset funds with sound diversification and repositioning tendencies, but fails to do enough to face the challenge.
You just have to sit back and wait and accept, make sure you have the right portfolio, and be aware of stock price volatility. "
The UK and Europe are particularly vulnerable to inflation, so Coombes bought Australian and Canadian government bonds to ensure exposure to the currencies associated with commodity economies.
The fund also uses long-term interest rate volatility to diversify and has invested in spike-yielding trades, commodity ETFs, industrial metals, oil and gold.
"For every part of the portfolio, we have been trying to figure out how to generate positive returns against a fairly severe back drop in equities," he said.
"We will wait as long as it takes. We have been very disciplined about position sizing and have been profiting from commodities in recent weeks, exacerbated by the conflict in Ukraine."
Smith of Rathbone on stagflation and the possibility of a looming recession
Coombs cut the fund's cash position to its lowest level in seven years. Instead, the fund is capitalizing on the turmoil in the bond market by buying sterling high yield bonds, for example.
"There is a pocket of risk that you can buy at the wrong price. is what we are waiting for and we think it will happen sooner than many are suggesting.
The central bank expects inflation to fall, but there is considerable political pressure to raise interest rates.
Mr. Coombs said he bought sovereign bonds primarily to reduce overall portfolio risk, not for returns.
"If the market recovers, we will manage the returns ourselves," he said.
Data from FE Fundinfo show the fund has lost 6.8% over the past year and has returned 8.6% over three years.
Coombs at Rathbones: Multi-asset fund 'gets it right' but can't stand up to hardships
Source link Coombs at Rathbones: Multi-asset fund 'gets it right' but can't stand up to hardships