Health
GP can "ignore" new face-to-face targets as LMC hands practice template responses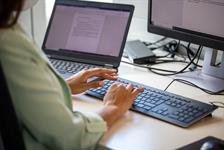 Instructions for practice Emergency BMAGP Committee Meeting It discusses how the profession should respond Measures launched last week by the government and NHS England to demand more bookings, more face-to-face access and impose new performance management In exchange for a £ 250m share of the Winter Access Fund.
In the practice update on October 20th, Cambridgeshire LMC "There is nothing to support general practice," he said in practice, in a plan billed as a "support package" for the profession.
"We cannot seriously believe that the measures outlined by NHS England will promote recruitment, maintenance, or morale of general practitioners or improve the care that can be provided to patients," said the latest information.
GP access
Insist that "participation is not mandatory at the practice or PCN level" and notify the profession. "The GP has choices. None of these proposals are written into the contract and performance management of practices is not possible for any of these goals.'
It goes on:'If you contact you about what the inadequate data the CCG must trust, you are not obliged to respond to requests for meetings, discussions, reflections or analysis. I've included an LMC template letter that you may find useful.
"At this time, LMC does not recommend that practices be involved in or respond to this initiative. There is no contractual position and there is no need to do so."
The BMA GP Committee also states that practices should not be involved in the plan. Dr. Richard Votry, chair of the committee, said:
GP workload
"The GPC will meet later this week to discuss accurate recommendations. Until then, ask the GP to continue to spend time on routine care and patient care and not focus on planning in a meaningful way. To do. '
Earlier this week, Cambridgeshire LMC met with integrated care systems and CCG leaders in the region, saying, "It's simply not feasible to expect GPs and clinic teams to offer more." I have nothing to give. " No workforce is available to provide it.
However, the LMC said that the "increased access to emergency same-day primary care, ideally increased access from the patient's own GP service" support package call would dump the workload to primary care by the hospital. He said it could be provided with a collaborative effort to get rid of it.
Citing evidence from a workload analysis released by LMC last year, the GP said it was spending "an additional 8.6 hours / 10,000 patients to provide acute and community trust activity."
The "Plan to Improve Access and Support General Practice" announced last week was criticized by both the BMA and RCGP. This includes the £ 250m Winter Access Fund, which will be rolled out between November of this year and March 2021. Occupations are already offered more than ever -As well as more appointment requests in person.
The plan also creates a new QOF goal for general practitioner access to practice and, starting April 2022, could lead to the deployment of a new patient satisfaction system that encourages patients to evaluate their practice in text after booking. there is.
The plan confirms that satisfaction scores will be published at individual practice levels, along with practice level data on "activity and latency." The practice is given an incentive to raise the satisfaction score in 2022/23 under the Investment and Impact Fund, and the scale of the incentive "will increase significantly in 2023/24".
GP leaders have warned of plans that could increase pressure on general practice-and could lead to more. Abuse under persistent attacks over face-to-face access..The plan will come in a few weeks GP attacked government to "pick out" common practices for wage transparency Measures that do not apply to other NHS employees or contractors, despite the promise that the GP will not be unfairly targeted.
GP can "ignore" new face-to-face targets as LMC hands practice template responses
Source link GP can "ignore" new face-to-face targets as LMC hands practice template responses