Health
Hampshire Coronavirus: Care for home bosses competing with time to vaccinate staff before the deadline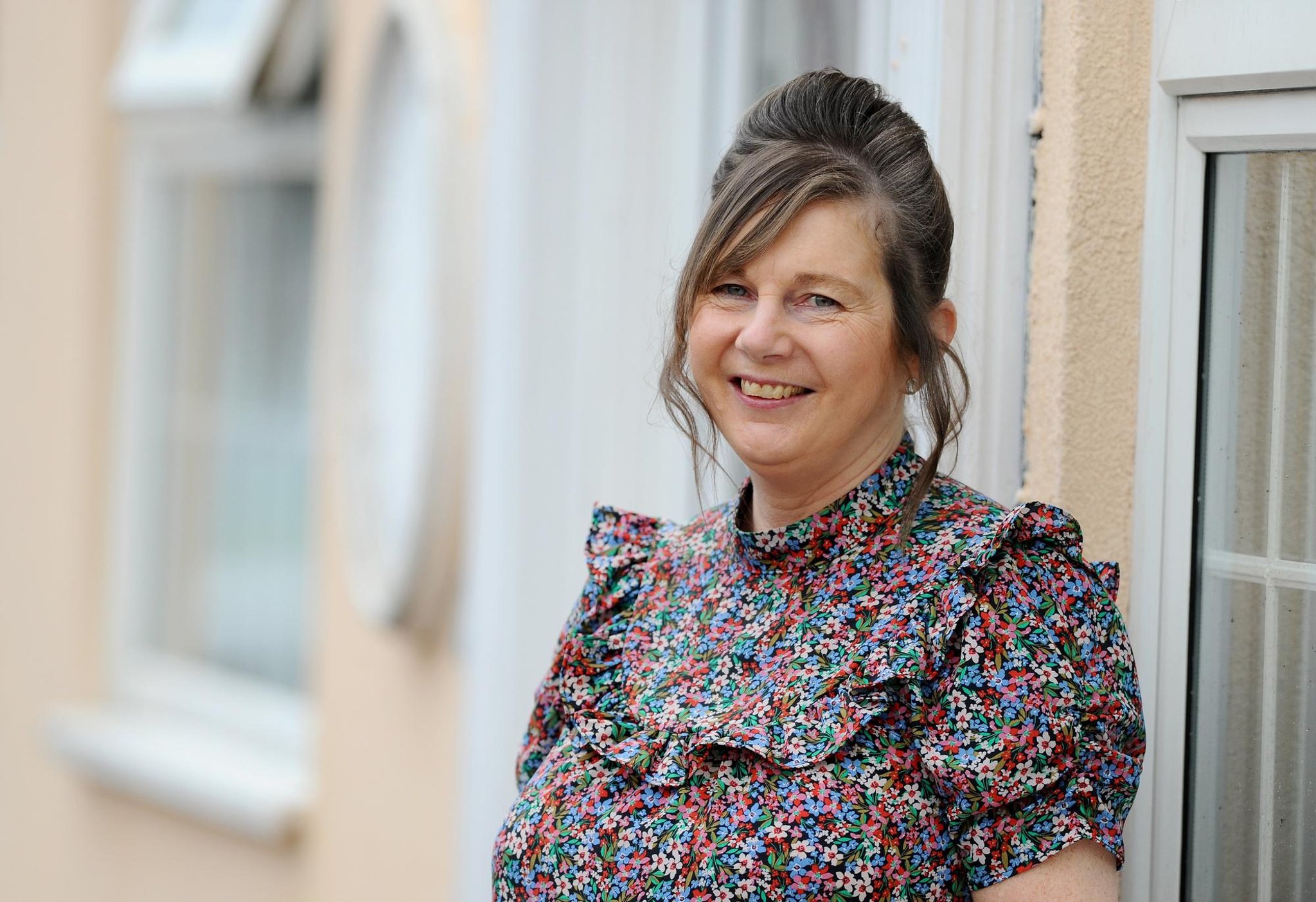 Alison Lang, Manager of Cosham Court Nursing Home. Photo: Sara Standing (101220-9578)
But the union leader, who represents frontline workers, said it was "wrong" to force people to jab.
The coalition boss urged the government to immediately abolish "no jabs, no employment rules" in fear that it would be "disastrous" for the care sector.
All care home staff in the UK are legally required to double jab by 11 November, so care home workers must take their first dose by 16 September.
Liz Phairhurst, an executive member of adult social care. Photo: Sara Standing (151925-9715)
Care home staff who choose not to be fully vaccinated are at risk of being reassigned to a role outside the care home or dismissed.
The government said it has taken various steps to help providers hire and retain staff.
Not all staff are vaccinated
However, concerns have been raised as dozens of care home staff throughout Hampshire have not yet been vaccinated.
Portsmouth has seen about 280 of the 300 strong staff receive double vaccinations in parliamentary homes. The city council said there was only one about 10 jabs and about the same number had not yet been vaccinated.
Meanwhile, the Hampshire County Council said that "more than 90 percent" of care home staff in the area were fully vaccinated.
Both councils did not provide any further breakdown when asked.
According to the latest figures released last week, 209 certified workers in Southampton have not yet been first vaccinated with the Covid-19 vaccine.
"Government sleepwalking to disasters"
However, Hampshire Unison said forced relocation could cause "disasters" for vulnerable residents.
Branch Secretary Callum Williamson said: Care is already a broken and underfunded sector and we can't afford to lose any more staff.
He said there are more than 110,000 vacancies in this sector across the UK.
Williamson added: This would be a disaster for vulnerable Hampshire residents who depend on these services.
"The government must now abolish the" no jab, no work "rule. If you ignore the warning, extensive care home closures can result.
"This will be disastrous for the elderly and those who cannot live without care support."
He said vaccination remains "the best way for staff to protect themselves and the people they care for."
"But forcing people to jab is an absolutely wrong approach. Persuading is more effective than forcing," he added.
Mandatory jab rule "risk of good workers leaving"
Concerns were also raised by the Hampshire Care Association.
The group, which supports county-wide care providers, requires vaccination and "endangers talented workers leaving the sector."
In a statement the group added:'Apart from the principle of mandating vaccination, we have serious concerns about how the government is working to implement the regulation.
"There is no support for the cost of hiring and training alternative staff, and we are waiting for official guidance on medical exemptions and people vaccinated abroad.
"The resulting uncertainties put more pressure on our member providers and cause distress to their staff and the people who live in our homes. We have a long-term care workforce with NHS workers. We believe that we need to be treated with the same level of respect and gratitude.
Portsmouth asks about taking up Covid Jab
Cllr Jason Fazackarley, Minister of Health, Welfare and Social Care, a member of the Portsmouth City Council, said he was "really happy" to have been vaccinated among care home staff.
However, the city council has not yet revealed how many of the people working in private and voluntary sector-run Portsmouth care facilities have not yet been vaccinated.
Cllr Fazackarley added: "Vaccination against Covid-19 is the best way to keep yourself and the people around you safe from the effects of the virus.
Roger Batterbury, chairman of Healthwatch Portsmouth, also recommended vaccination of all staff working in the care facility.
He states: "By following government guidance, all staff working in the care home and all staff visiting the care home must be vaccinated from November 11th. Assistance to those who care for them."
"All staff will be vaccinated."
Alison Lang, Manager of Cosham Court Nursing Home, said:
"We have a moral obligation to be vaccinated because we care for vulnerable people. The government has done the right thing by mandating it on the staff of long-term care facilities.
"There was an argument that it deprives you of your freedom of choice, and we discussed it, but everyone here understands how important the Covid-19 vaccine is."
Cllr Liz Fairhurst, Executive Lead Member of the Council's Adult Services and Public Health, said he understands that some people are hesitant.
She states: 'Thanks for some individuals that this may not be an easy decision.
"But to provide the best protection for the frail elderly and many vulnerable young adults in care facilities throughout the county, and our critical care workforce-people working in care homes and on a regular basis. Having their job, a vaccine for other staff visiting the home is an important consideration and is no longer an option.
A GMB spokeswoman said the union requires all certified care workers to take leave with easy access to the vaccine.
"The decision to force this department to vaccinate was short-sighted, and we are now seeing many talented and dedicated employees leaving this department. GMB members who cannot vaccinate advise the union. You need to ask for.
A spokesperson for the Ministry of Health said: Pandemic.
"We work with local governments and providers to ensure that we have the right number of staff with the skills to provide quality care to meet growing demand. It includes conducting recruitment campaigns and providing Congress with access to over £ 1 billion in additional funding for social care from 2021 to 22.
Message from editor Mark Valdron
Hampshire Coronavirus: Care for home bosses competing with time to vaccinate staff before the deadline
Source link Hampshire Coronavirus: Care for home bosses competing with time to vaccinate staff before the deadline