Lifestyle
Havant MP Alan Mak visits Widley and Behampton pubs planning expansion with government support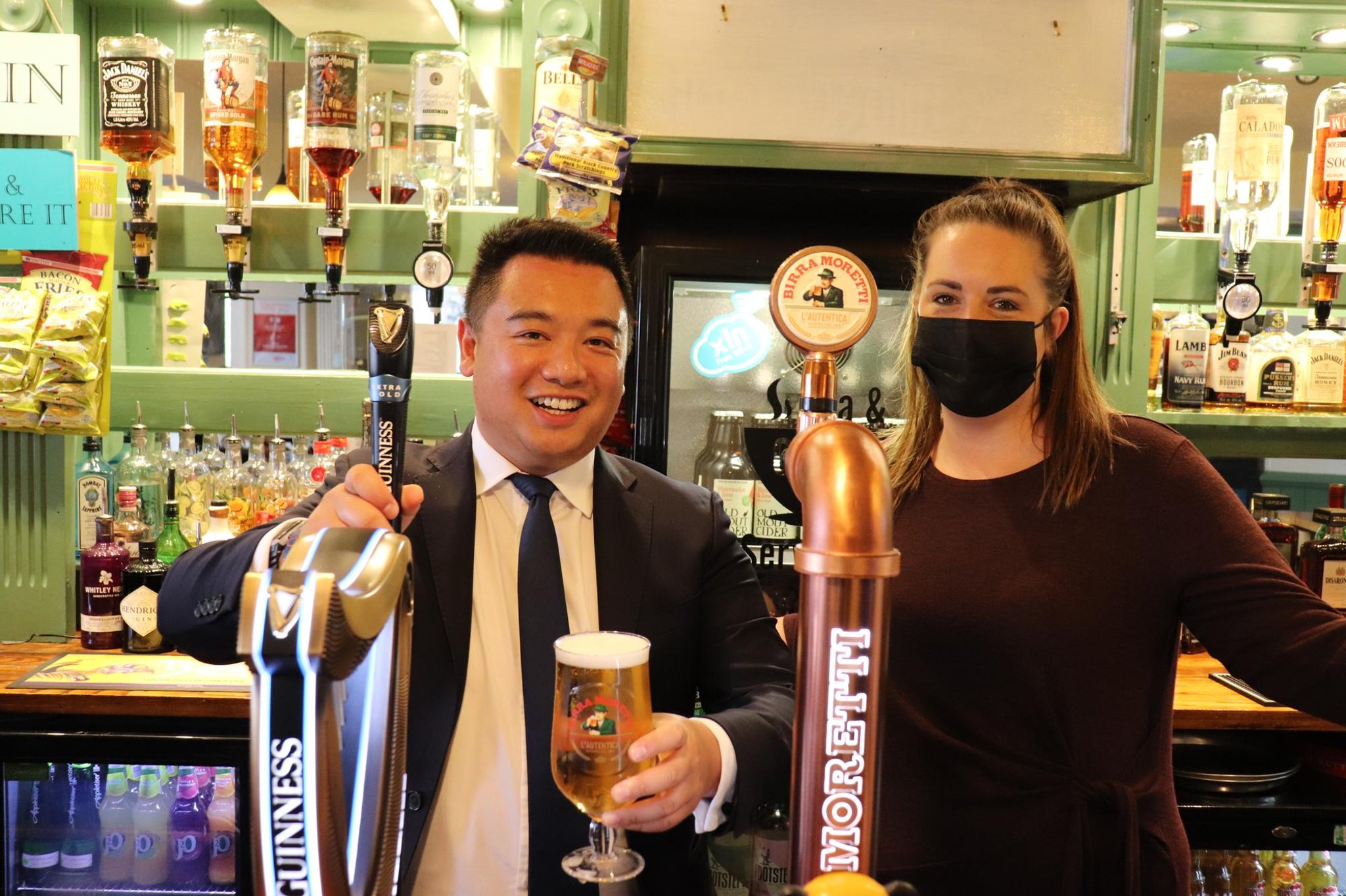 Mack visited Centurion and Bed Hampton's Golden Lion in Widley, Waterlooville, and met with a tax collector to hear how he struggled over the last 18 months.
Despite a rocky year and a half, the landlord has been successful with government support and is currently planning a major renovation and expansion of the garden area.
Adrian Cinez, a Golden Lion tax collector, said: I undertook a bounce back loan to fund the change to a pub.
HavantMP's Alan Mak is visiting a pub in his area to see how government support led to a landlord's expansion plan.
"This week is my 7th anniversary at Golden Lion and I just signed another 10 year lease. I'm always looking to improve our offer to seduce people from their homes. I am.
"The next step is to expand the garden area and install a pool table."
Centurion landlord Maria Arnett spent a blockade to add decks and reconstruct the interior to make the pub more family-friendly.
She states: "We are looking forward to a major renovation next year. Before that, we will resume holding a charity fundraising event."
Mack said: "Local pubs like Golden Lion and Centurion play an important role in our community. We welcome the financial support the government provided to pubs during this difficult time, such as Maria and Adrian. We are pleased that the tax collector has taken the time to upgrade the facility and the pub has reopened. "
Message from editor Mark Valdron
Havant MP Alan Mak visits Widley and Behampton pubs planning expansion with government support
Source link Havant MP Alan Mak visits Widley and Behampton pubs planning expansion with government support