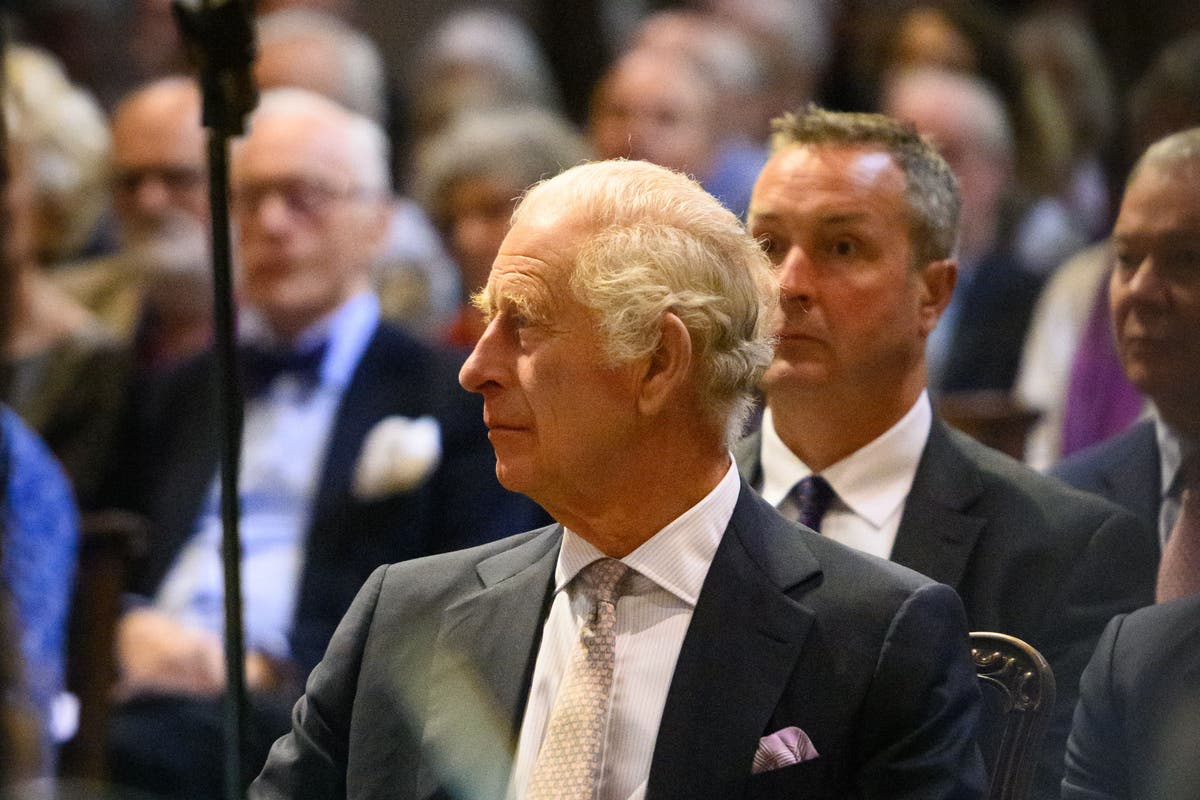 The King heard the coronation music as he attended the first night of a new series of special concerts.
charles Participated in an event hosted by Wigmore Hallat St. James roman catholic churchof LondonTuesday evening.
The concert performed all four Coronation Hymns. George Frederick HandelIncluding Priest Zadok.
Performed by Le Concert Spirituel, a baroque ensemble representing France, conducted by Hervé Niquet.
During the concert, Charles honored King's Music Master Judith Weir with honorary membership of the Royal Philharmonic Society (RPS) for her contribution to music.
The King also attended a number of guests, including BBC Radio 3 Controller Sam Jackson, Rabbi Baroness Julia Neuberger, Mr Geneva and Dr Kadiatu Kane Mason, and musicians from Le Concert Spirituel. and met throughout the night.
The concert opened with fanfare and the national anthem by British baritone Roderick Williams.
Tuesday's event is the first in a series of Wigmore Hall concerts to be held at the venue, allowing artists associated with the organization to perform at a large scale.
The next concert in the series will see the Wigmore Hall Baroque Ensemble at Solomons Knot Residence perform Bach's Matthew Passion on Monday, June 19th.
Wigmore Hall Director and RPS President John Gilhooly said: "It is a great honor to welcome His Majesty the King to this special concert.
"The event is a wonderful reflection of the 21st-century cosmopolitan United Kingdom, with a Catholic church with historical ties to Spain celebrating the head of state with French musicians playing German music in a concert organized by an Irishman. Thing.
"I am particularly pleased that His Majesty has awarded Ms Judith Weir with RPS Honorary Membership."
Tuesday's concert will be broadcast on BBC Radio 3 at 7:30pm. Thursday, June 8th.
https://www.independent.co.uk/news/uk/roman-catholic-church-charles-wigmore-hall-london-george-frideric-handel-b2352751.html King attends special concert featuring coronation music