Health
More than half of GP practices ready to withdraw from PCN, BMA Ballot Show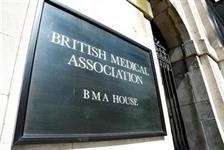 Findings from Voting-Revealed as Part of New First speech by Dr. Farah Jamesel, Chairman of the BMAGP Commission in the United Kingdom By role-Indicates that more than half of GP practices are ready to drop out of the PCN in the next opt-out window.
Findings from index polls based on responses from approximately 1,700 general practitioners over a two-week period indicate that:
84% are willing to refuse to accept a request for a COVID-19 vaccination exemption certificate
80% are ready to participate in the adjusted and continuous changes in the booking book
58% are ready to withdraw from PCNDES during the next opt-out period
39% are ready to leave PCNDES outside the next opt-out period
87% are prepared to refuse to comply with the contractual requirement to declare income if the GP exceeds £ 150,000.
BMA voting
BMA leaders have announced their votes following the controversial access plan and general practice support package announced last month by NHS England and the government.
GP leaders, who were billed as policy changes to support general practice, said measures set by the government instead could further increase the workload of practice.
Some of the controversial measures have suggested that the practice is "named and embarrassed" for the level to be offered face-to-face-and lowering the rate of patient contact. Identify up to one-fifth of the practice and plan an integrated care system to intervene directly.
GP Chair Dr. Jameel told LMC: 'Today we draw a line in the sand. Don't be afraid. Faced with such a very difficult situation, we decided to investigate the profession.
GP anger
"We conducted an index vote with a GP partner who is a BMA member to cast one vote for each practice. This process window gave a practice of only two weeks to respond, but nevertheless. Achieved a turnout of 35%. At first glance, it may not sound like much, but achieving this response rate in such a short amount of time has a lot to do with the emotional strength of the entire profession. I'm talking.
She said the results "showed that the GP and practice staff were frustrated, struggling, and desperate to see the changes," and the findings "overwhelming emotional expression, dissatisfaction and disappointment." I called it "feelings of."
Dr. Jameel added: This is a kneeling profession and continues to fight for its existence. This isn't sudden, and it's not surprising to anyone, including the Whitehall people.
"At the beginning of this pandemic, general practice was understaffed and couldn't keep up with the surge in demand. We knew that the 5,000 additional GPs promised in 2015 wouldn't come. Since then, the number of fully trained GPs in full-time terms has decreased by 1,700.
"Austerity decades have made us nervous and worked at the limits of our abilities and sanity. We have a great influence on our working life and the fate of the NHS. We have repeatedly warned those who are struggling.
More than half of GP practices ready to withdraw from PCN, BMA Ballot Show
Source link More than half of GP practices ready to withdraw from PCN, BMA Ballot Show