Health
New Covid-19 Risk Assessment Return to Work Guidelines Announced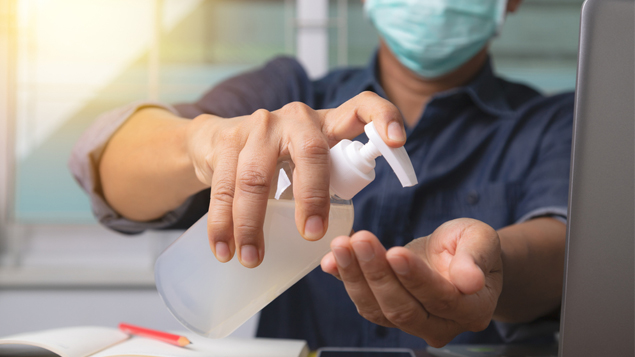 Shutterstock
The Society of Occupational Medicine (SOM) and the University of Glasgow have collaborated to publish new Covid-19 reinstatement guidelines that take into account community prevalence, vaccination status, and previous Covid-19 infections. Risk assessment.
The guidelines are intended for workers, employers, occupational health workers, and other healthcare professionals such as GPs.
Guidance is provided to all stakeholders, as the SOM requires that risk assessment be done by the family doctor, employer, or himself, as only 50% of UK workers have access to occupational health. There are risks and appropriate work-related controls.
The guidance emphasizes that there are multiple factors to consider in Covid-19's return-to-work risk assessment.
These include community levels of infection, personal vulnerabilities, risk of workplace / commuting infections, worker concerns and expectations, and more recently vaccinations and previous Covid-19 infections.
The quick guide describes these factors, informs decision making, and presents a simple, step-by-step approach to facilitating a safe return to work.
The guidelines also include an appendix on worker rehabilitation and practical occupational health advice for workers with "long covids".
You can download Here..
New Covid-19 Risk Assessment Return to Work Guidelines Announced
Source link New Covid-19 Risk Assessment Return to Work Guidelines Announced