UK & World
Philip Schofield Divides Opinion on "Dyslexia" Jive During Interview with Matt Hancock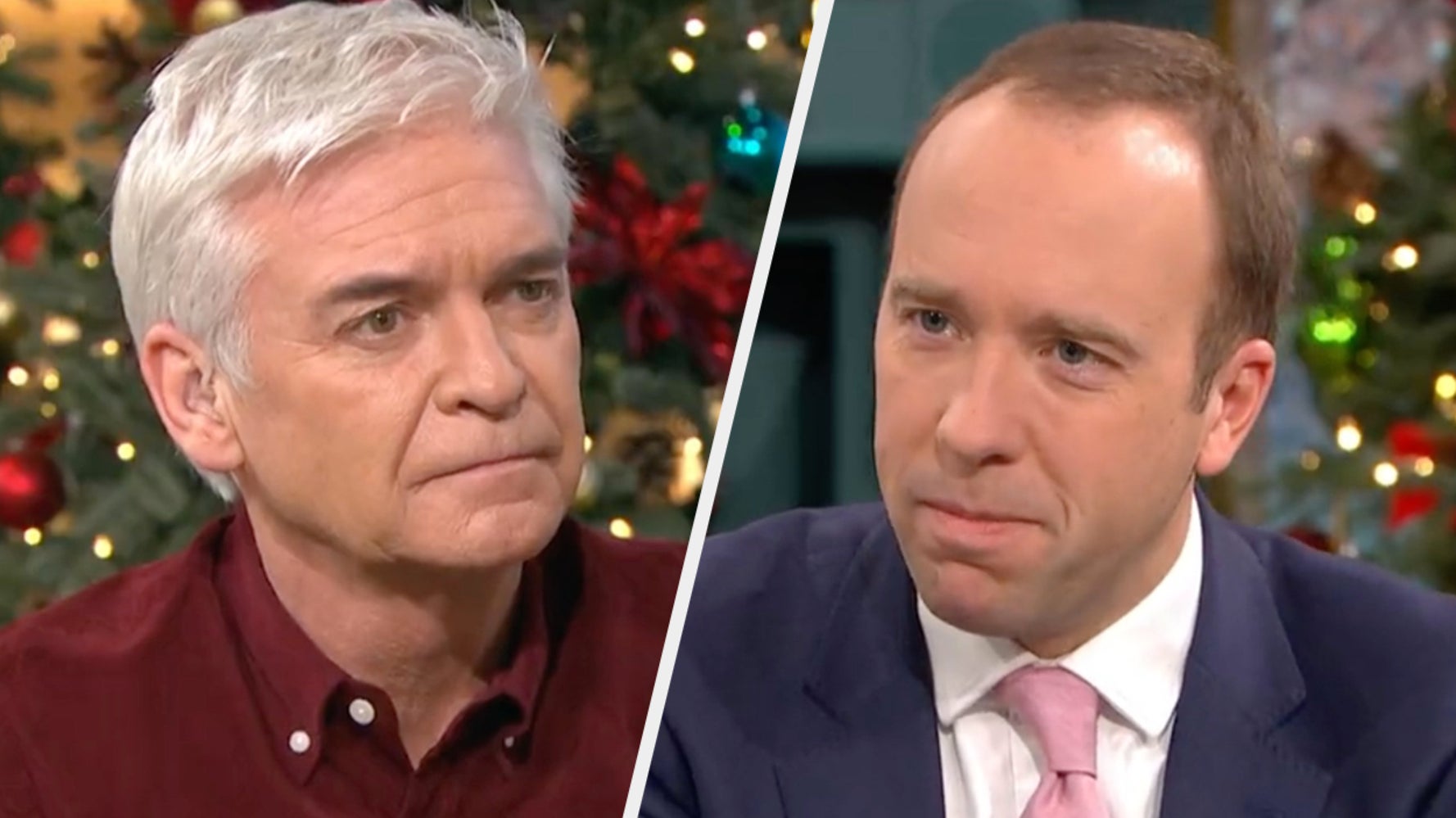 During the live broadcast, Phil and his co-host Holly Willow Bee Interviewed Parliamentarians about his call for children to be screened Dyslexia – Hancock was diagnosed while in college – before entering secondary school.
However, the presenter resists excavation in a scandal where Hancock found himself during the summer when he kissed his aide in his office and was photographed in the process of breaking social distance measurements. I could not do it.
Phil left the former Prime Minister on the spot and asked, "Is it dyslexia that misread the rules of social distance?"
"No, I can't blame it for dyslexia or anything else," Hancock said. "In fact, I'm dyslexic, so I'm not looking for any special benefits.
"In politics, I have to offer a few things. In that case, it's a mistake and I apologize for it."
"I attended a show like this and asked people to do something, but it was a leadership failure because I didn't follow those rules myself," he added.
When asked if his successor, Sajid Javid, would do a better job than him, Hancock said: Like the new Omicron variant, many uncertainties and new things are hitting us, but I think he's doing a great job.
"But in those jobs you know, the pressure is great, but that's no excuse. It was a leadership failure on my part, and I apologized for it."
Philip's comments proved divisive on social media, with some praising the daytime host for grilling Hancock and others suggesting that he downplayed learning disabilities.
HuffPost UK contacted ITV for comment.
Matt Hancock resigned as health minister in June after a photo of him kissing his aides was published in the media.
"And our people who make these rules have to stick to them, and that's why I have to resign."
this morning It will be broadcast on ITV from 10 am on weekdays.


Philip Schofield Divides Opinion on "Dyslexia" Jive During Interview with Matt Hancock
Source link Philip Schofield Divides Opinion on "Dyslexia" Jive During Interview with Matt Hancock