Health
Queen's Birthday Honor: Anna Miles, Founder of South Sea's Red Box Project, Created MBE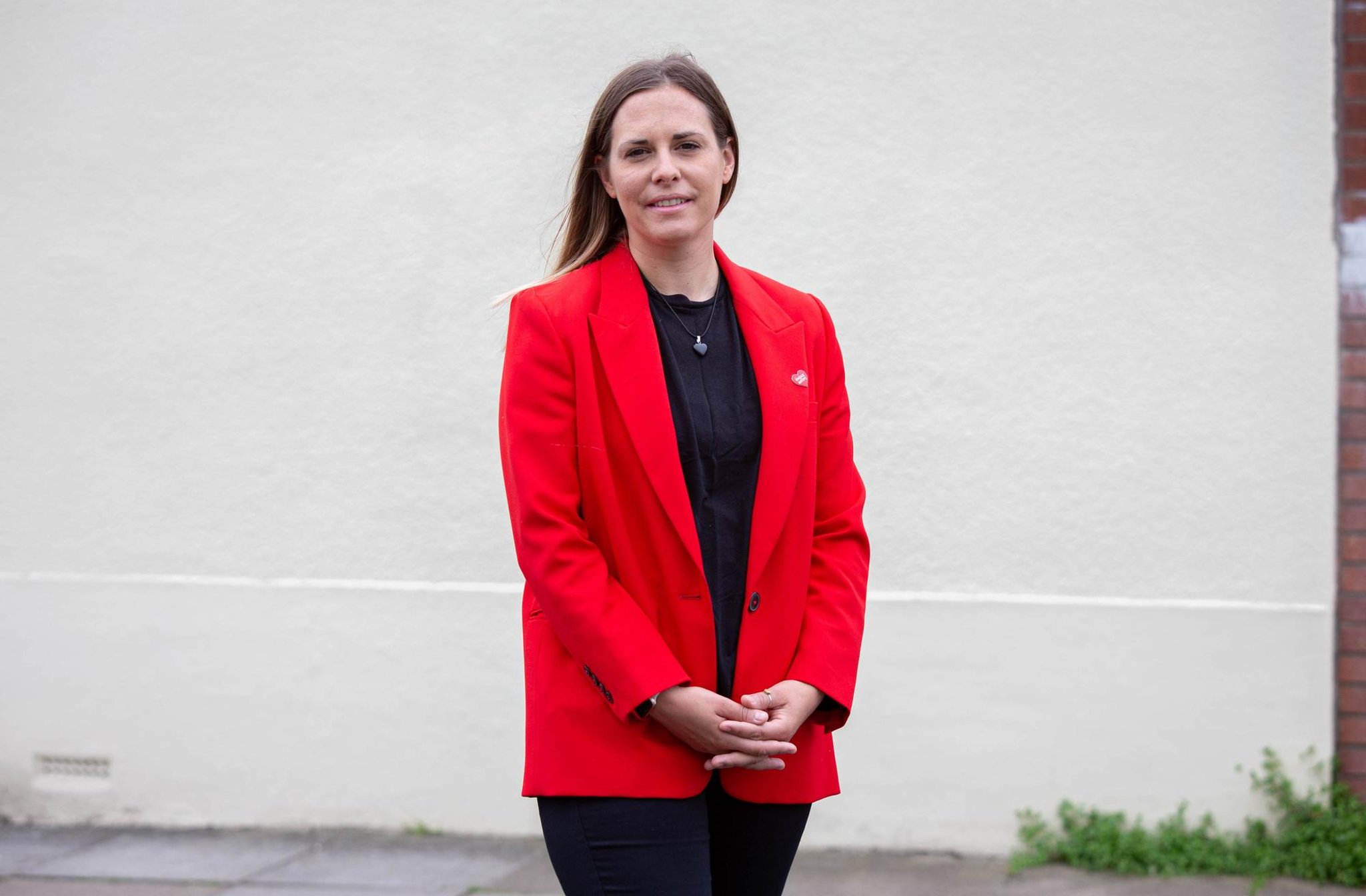 Anna Miles, two South Sea mothers who founded the highly successful Red Box Project in 2017, are on the Queen's Birthday honors list this year.
The Portsmouth-based program aimed to address period poverty by coordinating donations of tampons and sanitary napkins to municipal schools for free access for students.
Anna Miles was awarded an MBE for her service to education to set up a Red Box project. Photo: Habibur Rahman
However, the project has rapidly accelerated and now has about 400 subdivisions nationwide, with offices in countries such as the United States, Poland, Japan and Bangladesh.
And in 2020, lobbying from the Red Box Project approved the term product scheme. This scheme allows schools to use government cash to purchase products and distribute them to students in need for free.
The 36-year-old explained how it all started. "The idea came from a Guardian news article about a northern school that asked charities if they could support a free-term product," she said.
"They noticed that some girls were absent from school the same week each month.
Anna Miles Photo: Habibur Rahman
"I couldn't believe it was true at all because it was out of my own reality. I talked to some Portsmouth schools, but it's not an isolated issue, and here too. I realized what was happening. It all started by calling on social media across Facebook and Instagram to set up a coordinator with their own projects.
"We are very proud of what we have achieved, but above all, I think it shows how the community can work together. This award is not really just for me, but for the project. It is intended for everyone involved in the project, that is, all coordinators and volunteers.
Anna, who has worked as a dyslexia and literacy teacher for 10 years at Mayville High School in South Sea, said she will continue to fight for menstrual equality around the world.
"I think it's part of everything I believe in terms of access to education and equality.
"We are not the answer. We didn't want to be a solution, but we wanted to help as much as we could and have a conversation about the problem."
The project was co-founded by 25-year-old Clegg Bamber, who was a geography student at the University of Portsmouth.
Craig, who currently lives in Swindon, MBE As part of the honor.
He added: 'I'm incredibly proud of the whole project and what it has achieved. With over 600 volunteers involved, without them, the Period Products scheme would not have been possible.
Message from editor Mark Valdron
You can do it Subscribe here Unlimited access to online coverage, including Pompey, at 27p per day.
Queen's Birthday Honor: Anna Miles, Founder of South Sea's Red Box Project, Created MBE
Source link Queen's Birthday Honor: Anna Miles, Founder of South Sea's Red Box Project, Created MBE