UK & World
Salads don't have to be boring with these three delicious recipes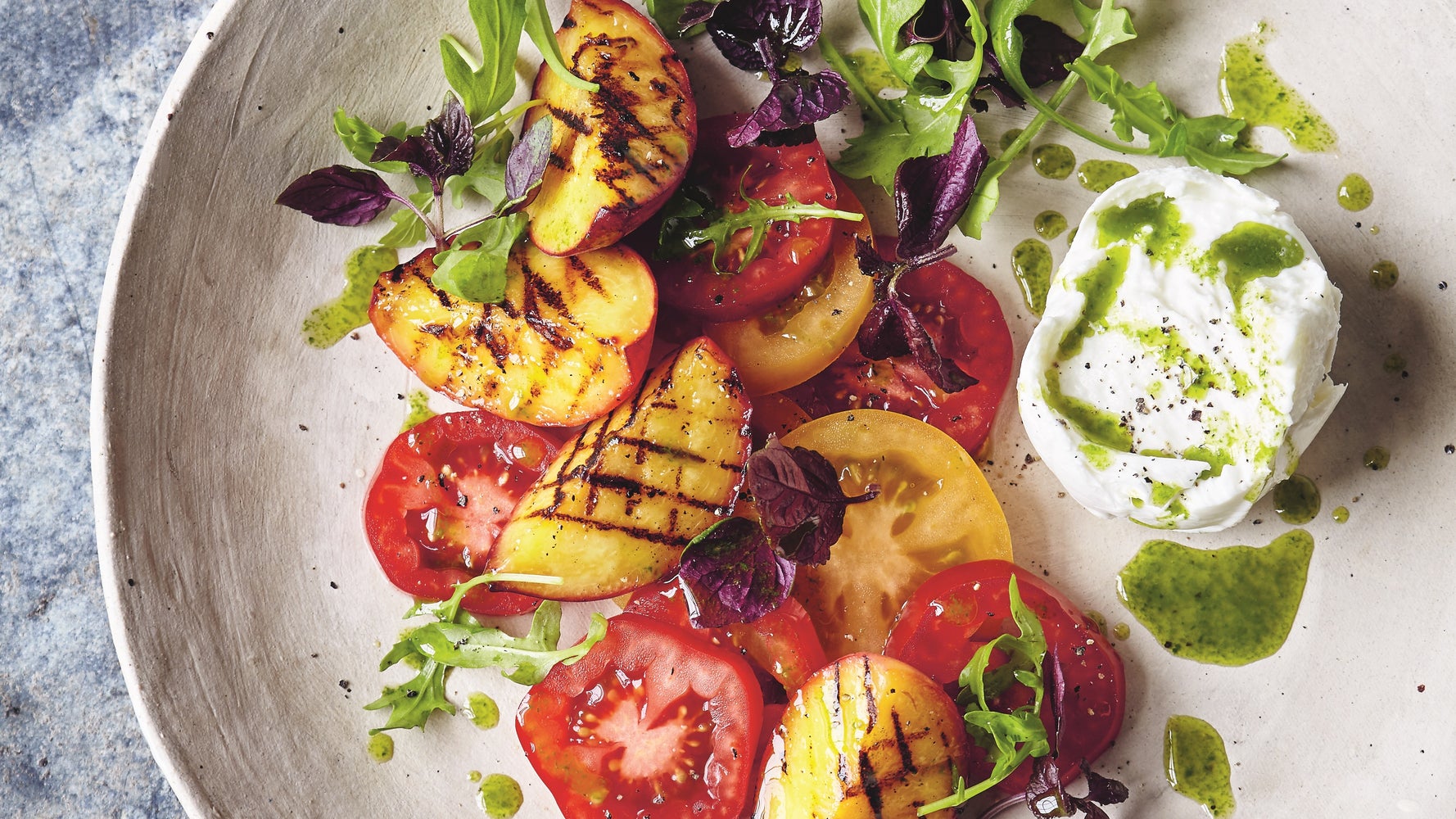 We don't know you, but now that the heat wave is approaching, all we want on the plate is cold food – and a lively summer salad is at the top of the list.
However, there are so many mixes of lettuce, cucumber and tomato that can be taken alone before they get well and really bored. If you want to expand your repertoire and increase your salad games this summer, try the following recipes.
Tip 1: Just add fruit
Add fruits such as watermelon and cucumber, peach and tomato, avocado and spinach strawberries to make the salad serious and sweet. Does anyone want to eat the main and dessert all at once?
Give it a try: Annie Rig's Eat More Veg tomato and charcoal-grilled peach salad, buffalo mozzarella cheese and basil oil dressing (4 servings), published by the National Trust Books.
"The success of this salad depends on the maturity and flavor of the ingredients used," says Rigg. "Peaches must be ripe and juicy, like tomatoes. Charcoal-grilled peaches really exaggerate their sweetness, in contrast to the cool creaminess of buffalo mozzarella. If you happen to light a barbecue, be sure to use it to cook peaches. "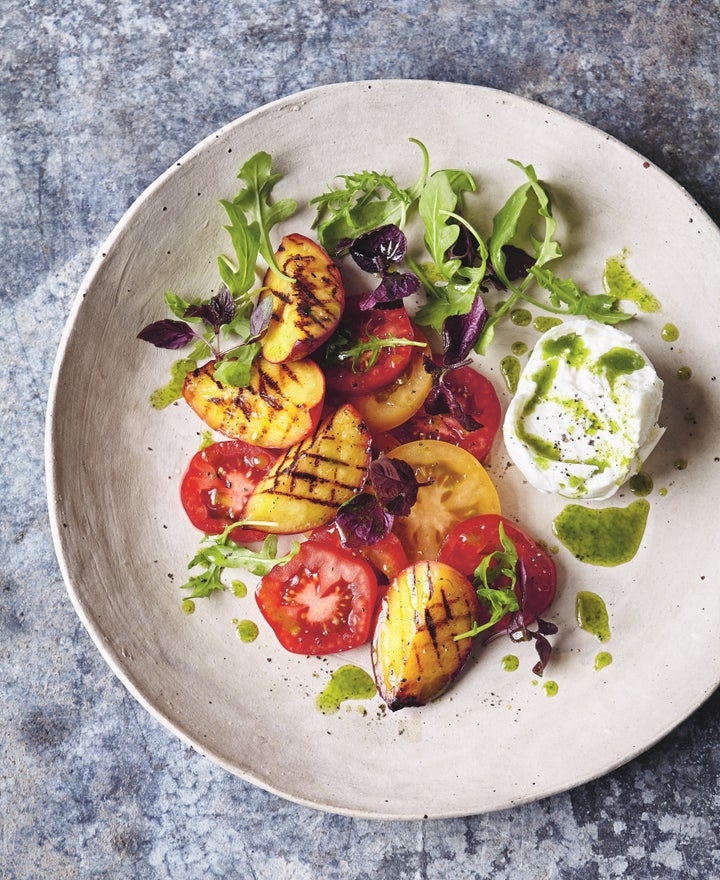 For salad
4 ripe peaches

1-2 tablespoons of olive oil

A good handful of wild rockets

200g mixed tomatoes, slices

2 x 125g Ball Buffalo Mozzarella

A handful of purple basil

Freshly ground black pepper
For basil oil dressing
Method
Start by making a dressing. Place the basil in a mini-processor bowl and stir until finely chopped. Add garlic and parsley and mix again.
Add lemon juice and half the oil, season well with salt and freshly ground black pepper, and mix until almost smooth.
Add the remaining oil and stir again. Leave on one side for 30 minutes until all flavors are mixed. Then taste and add salt and pepper as needed. If you need a smooth, bright green dressing, you can strain the dressing with a fine sieve.
Heat the raised griddle bread over medium to high heat. Cut the peaches in half, remove the stones and cut the fruits into wedges. Apply a small amount of olive oil to the cut edge of the peach and cook in a hot griddle pan until browned.
Place a rocket on each plate and place the peaches and sliced ​​tomatoes on top.
Using your hands, split the mozzarella balls in half and divide into plates. Spoon the dressing on each salad, sprinkle with basil and finish with freshly ground black pepper.
Tip 2: Don't be afraid to mix Mediterranean vegetables
If you don't think of eggplant, squash, and zucchini as salad ingredients, now is the time to shift. Bringing those bad boys into your life-and the salad bowl-is guaranteed to make you feel even more enthusiastic about the salad on your plate.
Give it a try: Big Zuu's Big Eats Fat Mo Salad (for 2-4 servings) by grime artist Big Zuu published by BBC Books.
Packed with crispy eggplant slices, juicy tomatoes, and tons of flavor, this salad is completely satisfying to you. On top of that, there are only a handful of ingredients to prepare and it's a lot less hassle.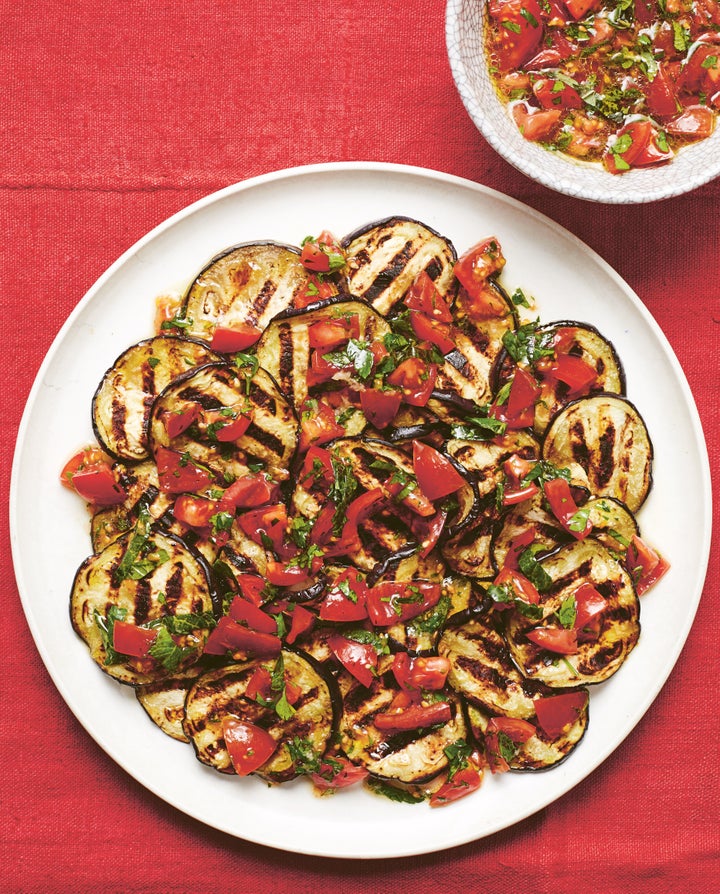 material
1 large eggplant (about 300g), sliced ​​into 0.5cm
75ml extra virgin olive oil
1 finely chopped red pepper
100g of cherry tomatoes, roughly diced
1⁄2 Lemon juice
1 piece of garlic, crushed
A handful of parsley, roughly chopped
A handful of mint, roughly chopped
Season with sea salt and black pepper
Method
Put the iron plate pot on high heat.
Work in batches, place the eggplant slices on a hot griddle and cook for 2 minutes or until the underside is cleanly charred. Turn the slice over and cook for another 2 minutes. Place the grilled slices in a bowl.
When all the eggplant slices are cooked, sprinkle with 2 tablespoons of olive oil and sea salt and set aside when making the dressing.
To make the dressing, mix the peppers, tomatoes, lemon juice, garlic and herbs with the rest of the olive oil. Season well with salt and pepper. Place the grilled eggplant slices on a serving plate and apply garlic dressing. Eat immediately.
Tip 3: Eggs are underrated
Eggs make a great addition to salads: this is not egg yolk.But there are regular boiled eggs, then marinated eggs Like the one introduced in this next recipe. Salad = elevated.
Give it a try: Annie Rig's Eatmore Veggie Soy Eggs, Vegetables, and Avocado Black Rice Salad (for 2-4 servings) published by the National Trust Books.
"This is a dramatic and very tasty salad," says Rigg. "Boil the eggs for 6-7 minutes to soften the yolks and then marinated in aromatic soy sauce for up to 24 hours. To make this salad vegan, simply marinated the eggs and replace them with fried tofu or tempeh. . "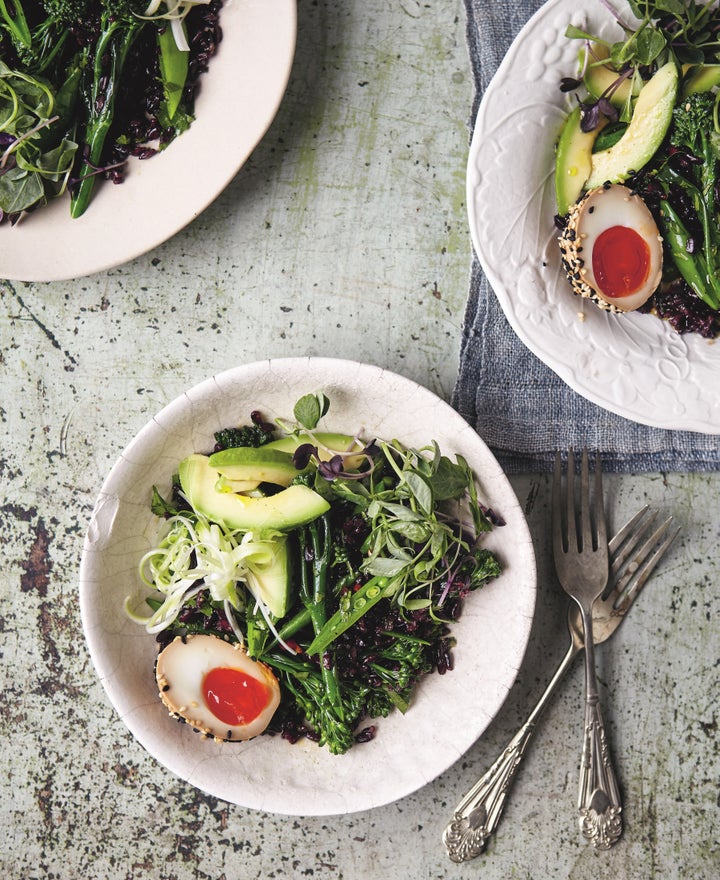 For salad:
5 tablespoons soy sauce

1 tablespoon mirin

1 tablespoon rice vinegar

1 piece of garlic

1/2 teaspoon crushed dried chili flakes

2 medium-sized eggs, room temperature

2 green onions

Black rice 100g (not to be confused with wild rice)

100-150g tender stem broccoli

Sugar snap peas 75g, half

1 avocado

One small handful of Asian microherbs (optional)

4 teaspoons of black and white sesame toast
For dressing:
Method
Start by cooking eggs marinated in soybeans. This can be prepared up to 24 hours in advance. Pour soy sauce, mirin, rice vinegar, and 250 ml of water into a small pot. Peel the garlic, cut it in half, add the pepper flakes and put it in a pan. Stew on low heat for 5 minutes, pour into a jug and set aside.
Rinse the pot, add salt water and bring to a boil. Put the eggs in boiling water, set a timer, and cook for 6 minutes if the yolks flow and up to 7 minutes if they become a little hard. Drain with cold running water for about 5 minutes and allow to cool completely. Carefully peel the eggs, put them in a warm marinade and let them cool for at least 30 minutes. Cover and chill for at least 2 hours and up to 24 hours until ready to serve.
Cut the green onions into small matchsticks, put them in a bowl of ice water for 1 hour, and roll them.
Cook the black rice in boiling salty water for about 15 minutes (or according to the instructions on the pack) until tender. Drain with cold running water to cool. Drain the water again and set it aside. Put salt water in a pan, bring to a boil and boil the tender stem broccoli for 30 seconds. Add peas and cook for another 30 seconds. Drain with cold running water to refresh. Drain again and dry with kitchen paper.
Place the dressing ingredients in a small bowl and season well with salt and freshly ground black pepper. Put peas, broccoli and peas in a bowl, mix with two-thirds of the dressing and serve on a plate with a spoon. Slice the avocado and line up the drained green onions and microherbs on top.
Drain the soybean-marinated eggs, wrap in toasted sesame seeds to coat, cut in half and line up in the salad. Sprinkle the rest of the dressing on the salad and serve.


Salads don't have to be boring with these three delicious recipes
Source link Salads don't have to be boring with these three delicious recipes