Lifestyle
This Week's Restaurant: Mayfair BiBi Review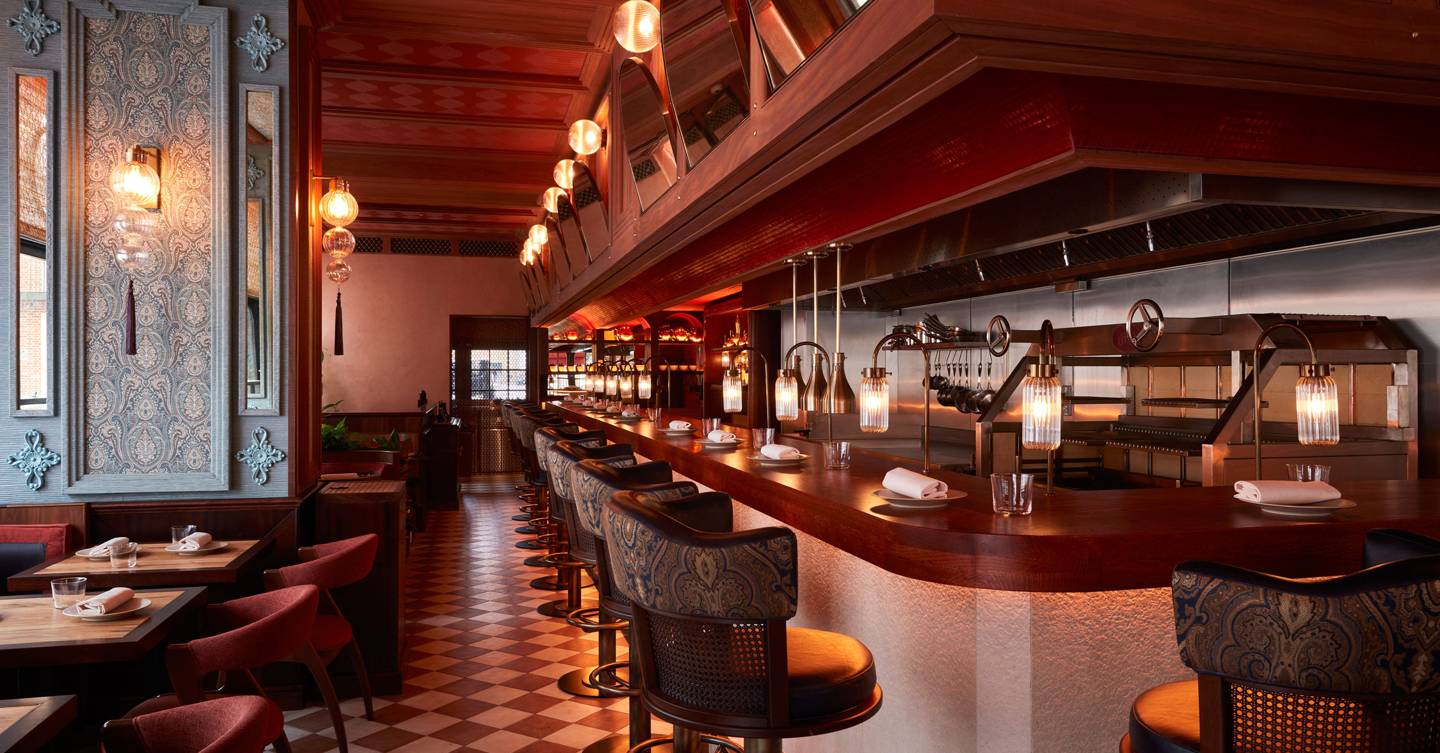 MeI rarely go to restaurants, and no small comment about something that might have been better. More attentive service, perhaps a dash of seasonings here, the lights are too bright-it's all subjective, of course. A recent visit from Chet Sharma to BiBi, a new Indian restaurant, was one such rare thing.
An elegant dining room on North Audley Street that fits perfectly into Mayfair's environment, but without the glitz of other restaurants in the area. Depending on whether you're sitting at a table or at the counter, it's warm and cozy, half like you're in a very high dish, and half like you're on a luxury train in the middle of Darjeeling. We were at the counter, taking care of the clay oven, and the chef, who had completely burned the meat, vegetables, and fish that made up the main dish, I was staring at her while she was working. So it seems that it was postponed a little. Would you have ordered a lamb chop if you hadn't seen her chop the lamb chops and be surprised by the blisters that burned outside? Probably not, it was a big error.
But before them, we dipped the Wookey Hole Papad in the coriander chutney, so I wanted to part with Popadom forever. Also fascinated by the texture was the churros-shaped donut-like crispy, tender joy of Morecambe Bay shrimp vada with coconut and coriander dip sauce.Raw beef pepper fried fermented terry cherry pepper corn with steak tartare Steak Opowavrad With a moderate amount of tamarind heat, the traditional puffed-grain bowl was fiery hot and softened by a genius-although it may be a bit strange at first-adding pear granita on top, the mouth Not only to cool, but also to add a subtle sweetness to the sharp tamarind.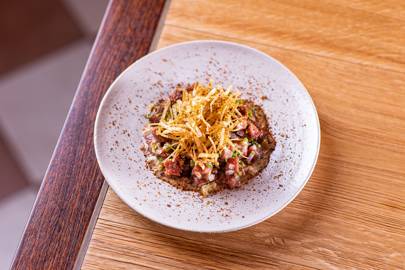 It is a mistake not to give column inches to every dish we eat. They all deserve equals, so go to the main. The aforementioned Swaledale lamb chops were pink on the inside and smoky black on the outside. So the guest and I grabbed the bones with each last bite. They were delighted as they dragged the reinforced yogurt served in a bowl of eggplant and tamarind. This is a dish that provides a moment of rest from the heat of others. Sweet potatoes were cooked on fire, served with green mango and coriander seed masala, and a greasy juicy black cod was placed on squash dosa and seduced with a peanut pody crumble. With the advice of the waitress, I ordered enough food to taste everything, leaving room for dessert without going overboard. We chose chocolate mousse. This was not the heavy and rich dish I associate, but a light and airy dish with a sponge on the bottom, mousse on the top and quenelle of rice milk ice cream. It was balanced, provided an interesting texture and finished the whole experience with the same treble.
There was a small touch throughout that made BiBi great. When we were seated, we received a drink menu, but nothing else. I ordered it formally (I also need to order a sandalwood mizuwari cocktail) and brought it and a bottle of wine poured into the correct position in the glass. Worth adding. When the liquor settled down, I was asked to show me the food menu. It was a small gesture at first glance, but it made the whole thing look fun and laid-back. We ate very well and tried a lot of food, but I still shook my head and found something that my neighbors hadn't eaten. Through all the items offered.
BiBi: bibirestaurants.com
This Week's Restaurant: Mayfair BiBi Review
Source link This Week's Restaurant: Mayfair BiBi Review