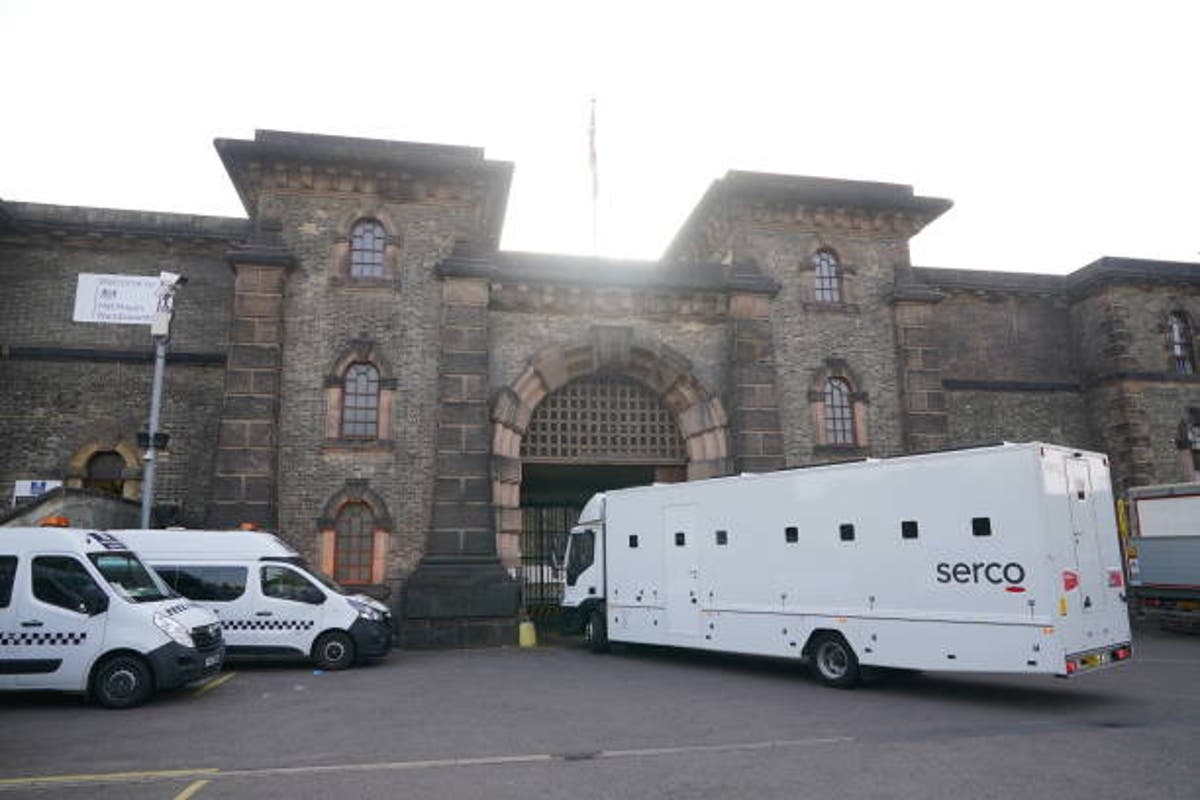 Serious security concerns at the prison where a terror suspect escaped by clinging to a food delivery van were flagged last year after another inmate fled the jail in 2019.
A nationwide manhunt is underway after former soldier Daniel Abed Khalife, 21, who escaped HMP Wandsworth while wearing a chef's uniform.
Khalife was being held on remand after he was accused of planting fake bombs at a military base and airports and ports have since been put on high alert over fears he will try to leave the country.
Concerns around security at the category B prison there were flagged last year following the escape of a prisoner five years ago.
An inspection report for the south west London prison, dated September 2021 but published last year, noted that a "serious security breach" had led to the previous escape.
Inspectors said they were given "some assurance" that steps had been taken to prevent further breakouts.
However, they still noted "some concerns" in relation to "physical aspects" of the security.
The report said: "A serious security breach had led to an escape in 2019; we were given some assurance that action to prevent further escapes had been taken in response to the investigation that followed.
"However, current local security data evidenced some concerns in the physical aspects of security."
Discussing security measures, it added: "Although there had been some improvements to physical security measures to tackle drug supply, and mandatory drug testing had begun during the inspection week, more staff training was needed in key areas, such as the gatehouse and the post room, to provide a consistent approach."
The report also described the Victorian prison as "overcrowded", "crumbling" and "vermin-infested".
Violence was on an upward trend, the report noted, while staff shortages at prevented the prison providing inmates with a "basic regime".
Inspectors said that despite a reduction in population since the previous inspection, it remained one of the most one of the most overcrowded prisons in England and Wales with nearly three-quarters of prisoners doubling up in cells designed for one.
Charlie Taylor, HM Chief Inspector of Prisons, also issued a warning over plans to increase the number of prisoners being held the following April.
Charlie Taylor, HM Chief Inspector of Prisons, said: "Leaders in this crumbling, overcrowded, vermin-infested prison will need considerable ongoing support from the prison service, notably with the recruitment and retention of staff, improving the infrastructure of the jail and making sure that external agencies such as the Home Office and the education provider pull their weight.
"It is hard to see how HMP Wandsworth's limited progress can be sustained if prisoner numbers in this jail are allowed to increase as they are scheduled to do next April [2022]."
A progress review in April 2022 found the prison remained very overcrowded, with many prisoners living in "very poor conditions".
Labour MP 'raised concerns months ago' at prison where terror suspect escaped
Labour MP Rosena Allin-Khan said she raised concerns about staff shortages at the prison "months ago".
Speaking to BBC Breakfast on Thursday, Ms Allin-Khan said: "I was made aware that there were significant staff shortages so looked about investigating.
"In December last year, only seven members of staff turned up to look after 1500 inmates. The prison itself was also without water for six days.
"There have been ongoing staffing issues. What this meant for shifts like that, was people were asked to stay for double shifts to make up shortfall. Mistakes are going to be made."
https://www.independent.co.uk/news/uk/charlie-taylor-katie-price-prisons-london-wales-b2407113.html Wandsworth prison warned last year over front gate security after inmate escape