UK & World
Five arrested after activists drape black cloth over UK PM Rishi Sunak's private mansion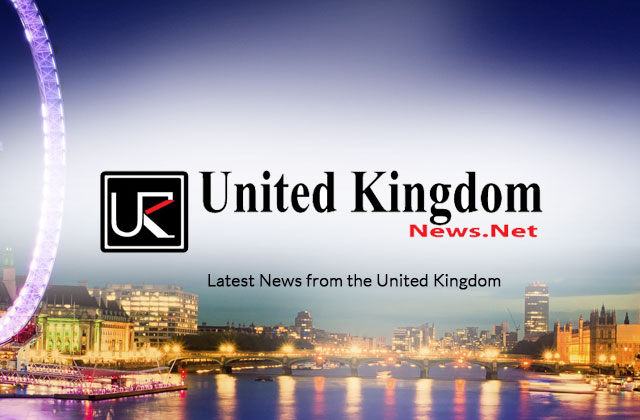 North Yorkshire (UK), August 4 (ANI): Five people were arrested after climate activists draped a black cloth over British Prime Minister Rishi Sunak's private mansion in a protest against the policy to "max out" the UK's oil and gas resources in the North Sea, reported CNN on Thursday.
The demonstrators, from the environmental group Greenpeace, managed to climb onto the Conservative party leader's house near his constituency of Richmond, in North Yorkshire.
CNN reported that protesters used ladders and climbing ropes to access the roof, where they unravelled 200 square meters of"oil-black fabric" to cover part of the mansion, Greenpeace said in a statement. Members of the group also unfurled a banner across the lawn which read: "Rishi Sunak – Oil Profits or Our Future?"According to a later Greenpeace statement published by the CNN said, They spent a total of five hours on the roof of Sunak's house, which was unoccupied at the time, before coming down after discussions with the police.
"Four people, two men and two women have been arrested on suspicion of causing criminal damage and public nuisance. They currently remain in police custody," North Yorkshire Police said in a statement on Thursday. A fifth person arrested, a man, was arrested on suspicion of causing a public nuisance.
The protest was in response to the UK government's plans, unveiled Monday, to issue hundreds of licenses to drill for oil and gas in the North Sea, as observed by CNN.
Sunak said that he hoped the project would provide the UK with domestically-sourced energy while it transitions to a net zero economy by 2050. He also announced plans to build two new carbon capture and storage sites, to be completed by 2030.
His office said the first 100 drilling licenses are expected to be approved in the fall,"unlocking vital reserves which can be brought online faster."The UK's decision to expand fossil fuel production comes despite warnings from organizations, including the International Energy Agency, that leaders must halt fossil fuel investment if they want to curb the rise in global temperatures, reported CNN.
It also comes during a summer that has seen extreme heat waves sweep across southern Europe, parts of the US and Southeast Asia, which scientists have said were made significantly more likely by the human-caused climate crisis.
Greenpeace said Sunak's announcement is a blow to the UK's environmental goals. The group also said its protest was also aimed at stopping Sunak's government from greenlighting Rosebank, the UK's largest undeveloped oil and gas field, which is currently awaiting approval, cites CNN.
"We desperately need our prime minister to be a climate leader, not a climate arsonist," said Philip Evans, Greenpeace UK's climate campaigner. "Just as wildfires and floods wreck homes and lives around the world, Sunak is committing to a massive expansion of oil and gas drilling. He seems quite happy to hold a blowtorch to the planet if he can score a few political points by sowing division around climate in this country."CNN reported that, Britain's Chancellor of the Exchequer Rishi Sunak poses with a green briefcase similar to the red Budget Box before opening Finance Day at the COP26 UN Climate Summit in Glasgow on November 3, 2021. – Sunak is to announce plans to make Britain the world's first net zero financial services centre by 2050, the Treasury said.
The UK once vowed to be a global climate leader. Now Rishi Sunak is stoking a culture war on green policies"More North Sea drilling will only benefit oil giants who stand to make even more billions from it, partly thanks to a giant loophole in Sunak's own windfall tax," Evans added.
Downing Street told CNN on Thursday that the police were in attendance.
"We make no apology for taking the right approach to ensure our energy security, using the resources we have here at home so we are never reliant on aggressors like Putin for our energy. We are also investing in renewables and our approach supports 1000s of British jobs," a Downing Street spokesperson said. (ANI)
http://www.unitedkingdomnews.net/news/273921390/five-arrested-after-activists-drape-black-cloth-over-uk-pm-rishi-sunak-private-mansion Five arrested after activists drape black cloth over UK PM Rishi Sunak's private mansion