UK & World
Lucy Letby's Murder Trial Says Mother of Twins Begged 'Don't Let My Baby Die'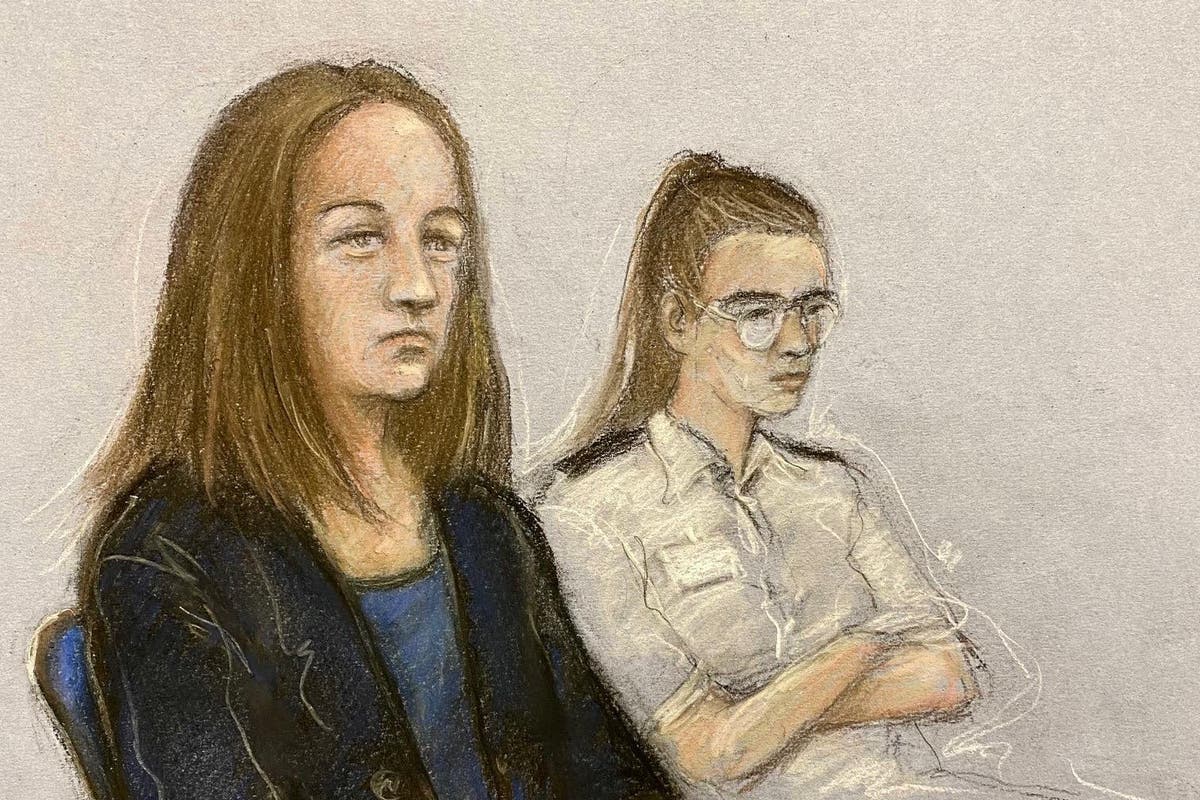 At the trial of Lucy Letby, an alleged murderer, a nurse, her mother in tears tried to resuscitate her, telling doctors, "Please don't let the baby die."
Letby, 32, was charged with murdering seven babies and attempting to murder ten while working in the countess's neonatal department at Chester Hospital.
On Monday, a jury at Manchester Criminal Court began hearing testimony about two of her alleged first victims in June 2015.
She is said to have lethally injected an excessive amount of air into Child A's bloodstream and attempted to kill her sister Child B in the same manner.
The night after the birth of the twins, my parents were watching TV in another room when a nursing staff member came in and said, "You need to come quickly."
In eyewitness testimony, Child A's mother said:
"The nurse asked me if I was religious and if I wanted them to pray."
Child A's grandmother recalls: he was blue
"The room seemed to be full of medical staff. (Child A's mother) was sobbing uncontrollably at this point. Please don't," he said.
"(Child A's father) was in shock. He was like a statue and didn't say a word."
She said a consultant told the family that Child A was unresponsive, but her daughter kept saying, "Don't let him die, don't let him die."
After being told by them that if Child A survived, he would have brain damage and more complications, she told her daughter, "You need to let him go."
Child A's mother said, "No, please continue," but eventually she relented and only "nodded her head" to tell the doctor to stop the chest compressions.
In a witness statement read in court, Child A's father said to his partner "something like, 'You have to let him go, he's not there anymore.'"
Child A's parents say, "One of the things that upset me the most was that I didn't get the chance to hold my son when he was alive."
Child A's care was turned over to Letby just before he collapsed, the court heard.
During the next night shift when Letby was on duty again, the jury said Child B collapsed.
After Child A's death, her mother said she was "desperate, anxious and very upset" and did not want Child B to "disappear from my sight".
She and her partner were eventually persuaded by the nursing staff to rest, the court heard.
"We went back to the ward and tried to watch a movie, but the next thing I noticed was that the nurse woke me up," she explained.
"'I need to come now'. My heart sank. Not my baby. Never again."
They rushed to the neonatal unit, where a nurse told them that Child B had stabilized after "a very similar situation" to Child A's heart rate and oxygen levels dropping rapidly.
Her skin was also discolored and mottled, and consultants said it had never been seen before, jurors heard.
She said she was "desperately scared" and stayed with Child B all night.
After she herself was discharged from the Countess of Chester, the court heard that she explained that she would arrive at 9:00 a.m. each day to see Child B.
Child B's mother said they would always be together until they changed shifts in the unit.
She and her partner set alarms on their cell phones every two hours during the night so they could call the hospital for updates on Child B.
she said:
Child B was discharged from the hospital in July 2015 and did not appear to be adversely affected by her collapse, the court heard.
The mother of the twins had previously been diagnosed with a rare blood disorder and was scheduled to undergo an elective caesarean section in London under the supervision of a specialist.
But the week before, she had been diagnosed with pre-eclampsia and needed an emergency caesarean section at the Countess of Chester.
The timing made her "very upset," she said.
Child B was born on June 7th at 8:30 pm weighing 3 lbs 11 oz and needed assistance with breathing problems, while Child A was born at 8:31 pm weighing 31 lbs. It was 12 oz.
She said she and her partner "searched for a reason" after Child A's death.
She said she was "furious" when a consultant suggested that if Child A's post-mortem examination was inconclusive, "it could have something to do with my blood status."
She added that they "wanted answers that we never really got."
The court order prohibits reporting the identities of surviving and deceased children allegedly attacked by Letby, and prohibits identifying parents or witnesses associated with the children.
The Hereford native has denied all crimes allegedly committed between June 2015 and June 2016.
The trial continues on Tuesday.
https://www.independent.co.uk/news/uk/crime/lucy-letby-child-countess-of-chester-hospital-manchester-crown-court-steve-allen-b2204430.html Lucy Letby's Murder Trial Says Mother of Twins Begged 'Don't Let My Baby Die'