UK & World
Met Police shocked by increasing 'ferocity' of murders in London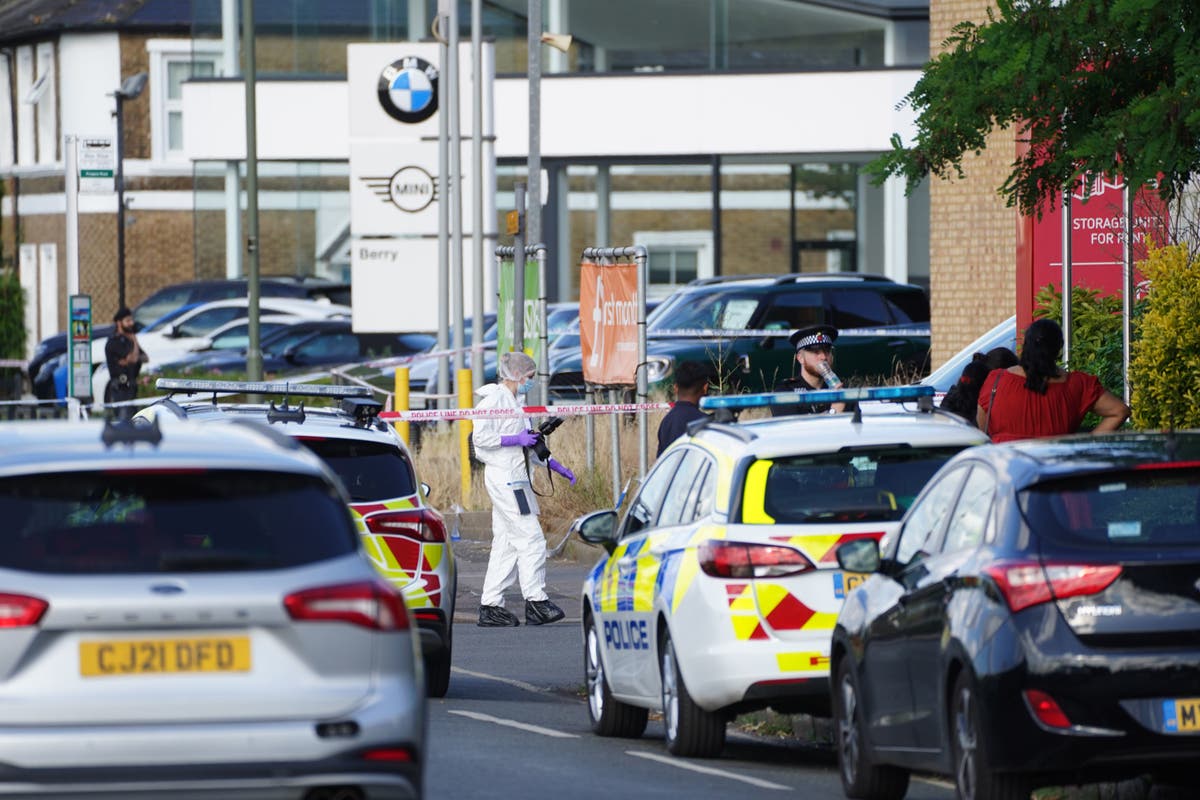 Police are shocked at the increasing "ferocity" of murders in London, a senior officer has said, amid fears young killers are being desensitised by violent films, music, television and video games.
Detective Chief Superintendent Neil Cochlin, the Metropolitan Police's lead on homicide, said a trend of unnecessary brutality had been building in recent years, with most of the 65 homicides in the capital this year committed with knives, including large "hunting" weapons and models designed for lethality.
Officers have reported seeing what they describe as an "extraordinarily violent mindset" among some suspects, while the most extreme incidents appear to be influenced by "pack mentality".
And social media has become a common means for different groups in London to threaten rivals, glorify weapons and violence, and even celebrate deadly attacks.
"What we do notice is sometimes the ferocity of the attacks can be really in excess of what you would think is required," Mr Couchlin told a press conference.
"The excessive violence is often surprising – it is more than instrumental to do what somebody needs to achieve.
"It's a trend that has been building up and it's certainly something that's struck me, the ferocity of some of these attacks."
Some cases have seen people stabbed multiple times, sometimes hard enough for a knife to break their ribs, or attacked in multiple ways during the same incident.
In June, a 17-year-old boy was thrown into a canal after being stabbed, and the previous month a fight between two groups armed with machetes outside a Tube station left one teenager dead and another in hospital with stab wounds.
Detectives have different theories about the increasing brutality, but many think young killers – many in their teens or 20s – have been desensitised by their way of life and portrayals of violence in film, music, television and video games.
Some police officers believe that the murder rate in Britain's capital has been suppressed by advances in emergency medicine and rapid responses by specialist teams, who can perform surgery in the street.
The improved interventions have increased the survival rate from stabbings and shootings, meaning that levels of violence that would previously have left victims dead are recorded as attempted murder.
Of the 65 homicides in London so far this year, 40 were stabbings, six were shootings and nine were classed as domestic.
The vast majority of victims were male and aged in their teens or 20s, with 46 per cent white and 38 per cent Black.
Most murders this year have taken place in the south London borough of Croydon, but detectives do not believe the figure indicates a trend and say none of the killings have been linked.
Senior Metropolitan Police officers expect to see around 100 to 115 homicides by the end of this year, with a potential slight increase in 2022.
But the figures are almost half those seen at a peak of violence two decades ago when more than 200 people were killed annually.
The "detection rate" for murders where a suspect is caught in London is above 90 per cent, although not all cases result in a court conviction.
With the Metropolitan Police still in special measures, and recent damning findings about the investigation into serial killer Stephen Port and the unsolved murder of Met Police detective Daniel Morgan, DCS Cochlin said the force was "learning from events".
He said officers were also working to prevent more killings, including with drives to remove guns, ammunition, knives and drugs from the streets.
"There is a huge amount of work that goes on to prevent murders taking place in the first place," the senior officer said.
"We've got finite resources, just like any other sort of public sector organisation, of reactive and proactive.
"So it's trying to find that sweet spot and I think we're there, but it's a very fine balance."
https://www.independent.co.uk/news/uk/crime/london-murders-stabbings-shootings-ferocity-b2386354.html Met Police shocked by increasing 'ferocity' of murders in London