UK & World
Pandemic Concern-Inspired Novel Wins Waterstone Children's Book Award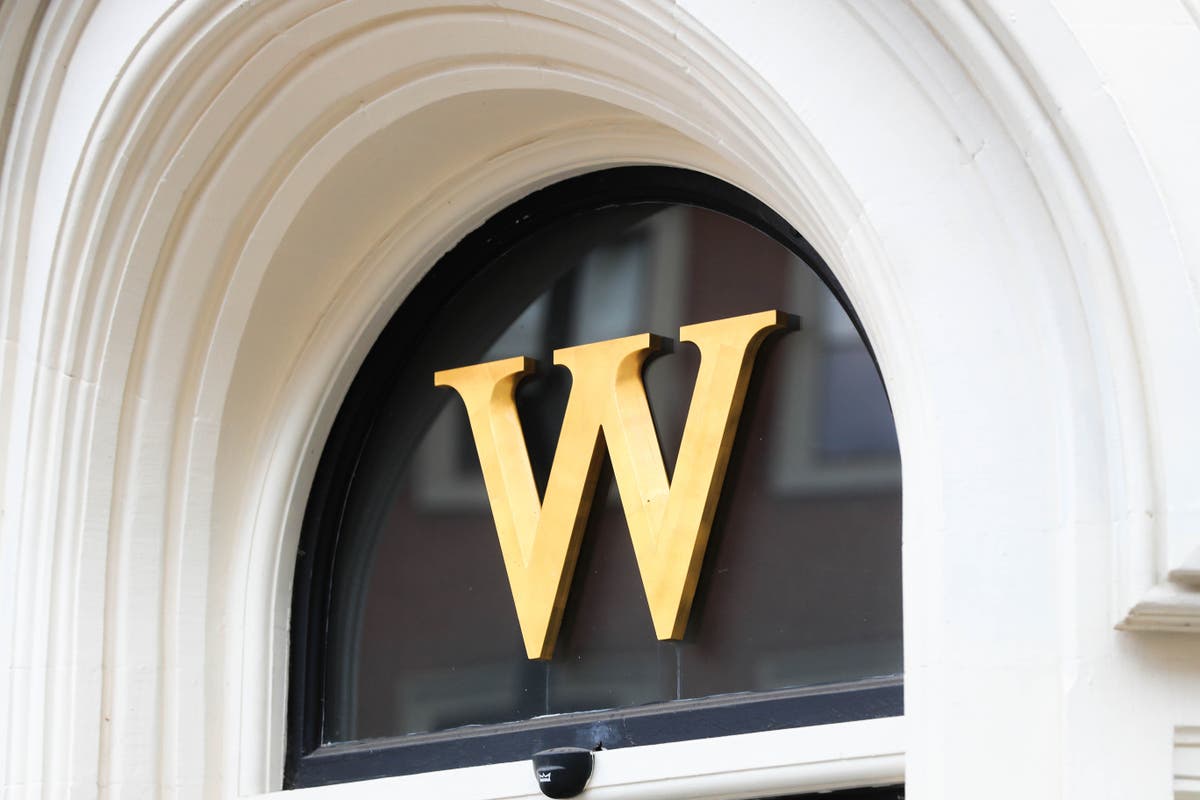 Nadia Mikail was named the winner water stone Her debut book, The Cats We Meet Along The Way, won the Children's Book Award. This was inspired by her experience worrying about her family during the pandemic.
Young writer from Sarawak Malaysia studying law at Londonwas awarded a prize of £5,000 and a commitment from a book retailer to support her writing career.
Set in Malaysia, her novel tells the story of Ayesha who embarks on an eventful road trip with her family to find her estranged sister June as the end of the world looms.
Mikhail says: happened and I was separated from my loved ones.
"While trying to release my anxiety through writing, I realized that the only thing we can do is care for our loved ones every day and wish them a better future, even if it seems hopeless. ."
The Cats We Meet Along The Way also opened up competition to five other novels and won the Old Readers category.
Florentina Martin, Head of Children's Division at Waterstones, said:
"Bookstore was blown away by the kindness woven into each chapter. The moments of silence between the characters are as true and inspiring as their dialogue."
"Mikail ultimately creates a novel of hope set in an eventful road trip, encouraging people to share their stories and dreams."
The Waterstones Children's Book Prize, now in its 19th year, is decided by bookstore-only votes.
Rachel of Waterstones Canterbury described The Cats We Meet Along The Way as "an amazingly tender and moving read".
On the other hand, Charlie of Waterstones Fareham praised the story, calling it "sweet and lyrical writing" and "life-affirming and heartbreaking".
MT Khan's Nura And The Immortal Palace won the Young Readers category.
A magical adventure rooted in Islamic culture and folklore, the story follows the journey of a young girl who travels from modern-day Pakistan to an underworld ruled by the trickster Jinn.
Kim Hillyard's Gretel The Wonder Mammoth won the picture book category that encourages children to embrace their feelings while following the story of the last woolly mammoth on earth.
Here are three past winners. Add me to your reading list…
1. Hannah Gold's final bear by Levi Pinfold
Lincolnshire-based author Hannah Gold won the award for The Last Bear in 2022. north pole An adventure story with an environmental message.
April is escorted by her researcher father to Bear Island, where she is told there are no more polar bears. April soon discovers that this is not true when she comes across a starving bear and embarks on an epic journey to save him.
The Levi's pinfold illustrations are dreamy and inspired by legendary children's writer Sir Michael Morpurgo The book was deemed "haunting".
2. Elle Macnicol's Kind of Spark
Elle McNicoll's 2021 award-winning work, A Kind Of Spark, is a thought-provoking page turner with an important message.
McNicoll draws on her own experience with books and is a strong advocate for better representation of neurodiversity in publishing.
Addie, 11, has autism and hides her emotions in social situations, constantly covering up to fit in. She joins a campaign commemorating the witch trials that took place in her hometown of Scotland. Addie feels like these women are misunderstood – something she can relate to – and she needs to use all her courage to make her voice heard.
3. Look up! Written by Nathan Bryon, drawn by Dapo Adeola
Few picture books are as fun as Look Up. By 2020 winners Nathan Bryon and Dapo Adeola.
This is the touching story of a girl called Rocket who dreams of becoming an astronaut. If only I could get her brother Jamal to stop looking at her phone and look up at the night sky.
She is inquisitive and energetic, demonstrating the boundless power of her imagination. What if kids spent less time with technology and more time enjoying the world around them?
Illustrator Adeola was inspired by one of her nieces.
he said:
https://www.independent.co.uk/arts-entertainment/books/michael-morpurgo-waterstones-malaysia-london-arctic-b2305408.html Pandemic Concern-Inspired Novel Wins Waterstone Children's Book Award