UK & World
Sadiq Khan accused of trying to 'squash' scientific 'dissent' over Ulez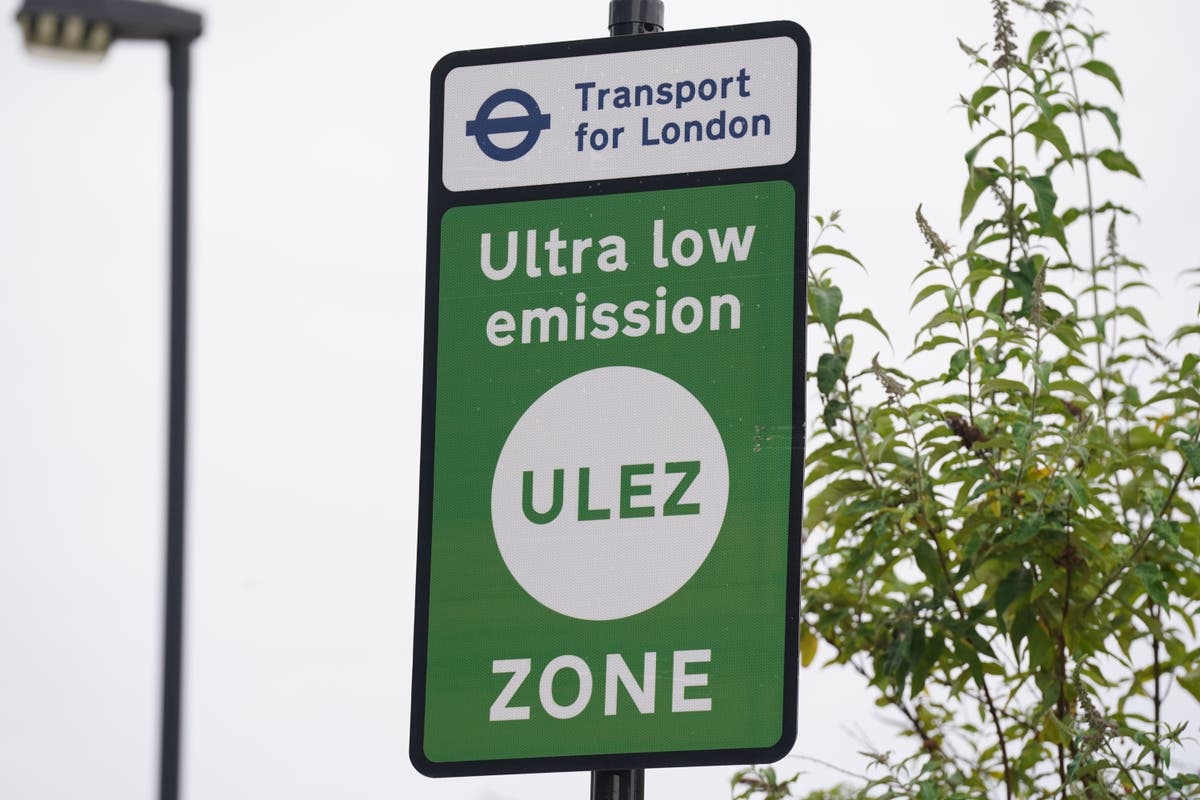 London mayor Sadiq Khan has been accused of attempting to "squash dissent", after his deputy asked a City Hall-funded expert to counter science that questioned the benefits of a charge on polluting vehicles.
Shirley Rodrigues asked an academic, who was in receipt of funding from Mr Khan's office, on two occasions to counter research and reporting about the ultra low emission zone (Ulez) in the capital.
Ms Rodrigues asked Professor Frank Kelly whether he would be willing to "set the record straight", after his fellow Imperial College London university academics published a study suggesting the central London Ulez had a relatively small effect on air pollution at its launch.
Ulez has proved controversial, with the Conservatives citing local anger against an expansion of the charge to every London borough as the reason it was able to pull off a shock victory in last month's Uxbridge and South Ruislip by-election – the seat vacated by former prime minister Boris Johnson.
The expansion, which was unsuccessfully challenged in the courts by five councils, of the zone past the north and south circular roads will see drivers in outer London pay a £12.50 daily fee from August 29 if their vehicles do not meet required emissions standards.
Susan Hall, the Tory mayoral candidate in next year's City Hall election, has pledged to scrap the expansion.
Emails between Ms Rodrigues and Prof Kelly, which were obtained via a Conservative Party freedom of information request and shared with the PA news agency, show the deputy mayor contacted the air quality expert on November 16 2021 to highlight a study published by Imperial College, which she described as "misleading".
The study was covered in the Daily Mail and by Sky News, with the broadcaster reporting that the research showed Ulez's introduction in 2019 had "resulted in only small improvements in air quality soon after it was implemented".
City Hall says that analysing schemes such as Ulez at the outset is not "appropriate" as they take time for air quality improvements to be felt through motorists switching to cleaner vehicles or ditching their cars for public transport.
Ms Rodrigues, in her correspondence with Prof Kelly, said: "I am deeply concerned about the damage this misleading study is doing, both to our credibility and to low emission zones as a policy instrument.
"Is there anything you can do or advise to help us set the record straight?"
After Prof Kelly suggests he would be willing to support the Greater London Authority (GLA), Ms Rodrigues the next day emails again saying: "I do appreciate that you don't want to have a 'fight' with another part of Imperial but The Times… have also picked up (the report) and (are) repeating the mistake.
"Is there anything you'd be happy to put on the record now?"
Ms Rodrigues, responsible for environment and energy policy, goes on to work with him to draft a press statement to send out in his name.
In February 2023, when an article appears in the Daily Telegraph, Mr Khan's deputy again emails Prof Kelly asking him whether he could write to the newspaper to "challenge some of the misunderstandings" in the reporting.
Prof Kelly said Imperial College was against putting out a "direct contradiction" to the piece but said: "As always, I'm happy to fight back."
City Hall offered to set up an interview with David Lammy, Labour's shadow foreign secretary and a presenter on LBC, promising a "friendly" experience as the veteran MP was regarded as "very supportive".
A question submitted in March by Peter Fortune, a Conservative member of the London Assembly, found that the GLA had paid Imperial College Projects almost £900,000 between 2021 and March 2023, with Prof Kelly's Environmental Research Group (ERG) research included in that funding.
Transport for London said in September that a study by the ERG, titled London Health Burden of Current Air Pollution and Future Health Benefits of Mayoral Air Quality Policies, was given £45,000 in funding.
Mr Fortune said: "Science relies on open, transparent debate. It is unacceptable that Sadiq Khan and his deputy conspired to silence legitimate research because it would damage the mayor's reputation and credibility.
"Sadiq Khan has claimed he is just following the science, yet he has been using scientific advisers to protect his own interests.
"The mayor's own independent impact assessment shows the Ulez expansion will have a negligible effect on air quality, while hitting the poorest Londoners hardest. That is why we need to tackle air pollution where it is, instead of taxing where it isn't."
Writing on Twitter, Mr Fortune added: "The mayor's office certainly shouldn't be dictating emails for press releases or squashing dissent."
A spokeswoman for Mr Khan said: "It is right, and standard practice across government, that we commission experts to carry out research to inform the work we do.
"Frank Kelly and the Environmental Research Group at Imperial are some of the world-leading academic institutions looking at air quality.
"It is normal and proper to work with these experts to ensure our policies are as effective as possible at dealing with issues such as the high number of deaths, up to 4,000 a year, linked to toxic air in London every year.
"The Ulez analysis from the engineering department at Imperial only paints a partial picture, not accounting for the full lifetime impact of the scheme, and only focusing on its immediate impact around its launch.
"It is commonplace for academic experts to disagree with how other academic studies are interpreted, as was the case here."
The mayor's office said Prof Kelly and his team are independent academics whose work is not influenced by the funding bodies they work with.
The scrappage scheme associated with the Ulez expansion, allowing Londoners with a non-compliant car or motorcycle to receive a grant of £2,000, is due to open on Monday.
Imperial College declined to comment.
https://www.independent.co.uk/news/uk/politics/sadiq-khan-ulez-city-hall-frank-kelly-london-b2396312.html Sadiq Khan accused of trying to 'squash' scientific 'dissent' over Ulez